BEIJING, May 31 (Xinhua) — A new China-proposed mode of production capacity cooperation between China and Latin America will not only open new prospects for South-South cooperation, but will also explore a new route for strengthening South-North cooperation.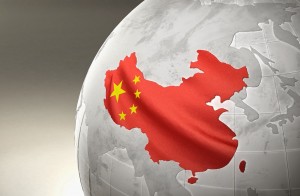 The new mode, dubbed "three times three," was proposed by Chinese Premier Li Keqiang during a just-concluded four-nation tour to Latin America.
"Three times three" means the joint construction of three passages for logistics, electric power and information, giving full play to interaction among the three entities of private sector, society and the government and using three financing channels including funding, credit loans and insurance.
The mode not only meets needs of Latin America, but also inspires development of new channels for high-level cooperation between China and other developing countries, especially emerging economies, thus ushering in a new era for South-South cooperation.
The proposal is another milestone in the development of the cooperative partnership between China and Latin America, after Chinese President Xi Jinping proposed a new "1+3+6" formula to promote bilateral cooperation, which focuses on cooperation of trade, investment and financing, during an official visit to the region in July 2014.
Latin America is not only an important cornerstone for world peace and stability, but also an emerging force for global prosperity and economic growth. The region boasts vast potential for economic development.
In face of the global economic slowdown, the promotion of international production capacity cooperation, starting from infrastructure construction, will bring a new growth point to the global economy and the development of all economies.
In addition, the new mode also provides new means for North-South cooperation, as part of the high-quality production capacity transferred from China to Latin America comes from enterprises in developed countries.
With China and Latin America continuing to deepen their cooperative ties, those developed countries have also indirectly taken part in the two sides' production capacity cooperation.
Therefore, China-Latin America production capacity cooperation, which is open to third parties, does not only seek win-win results for China and Latin America, but also an all-win scenario for both developing and developed countries,
The new proposal also comes along with China's initiative on building a "community of common destiny for all mankind," which conforms to the trend of world development and international cooperation.
Under the lingering effect of the global financial crisis, it is important for China to engage in cooperation with emerging economies, including Latin American countries, which are short of funds and have a weak foundation in technology, infrastructure and industrialization.
China, as the world's second largest economy and the largest developing country, has charted a series of grand blueprints for world development, including the "Belt and Road" initiative.
The Belt and Road Initiative refers to the Silk Road Economic Belt and the 21st Century Maritime Silk Road plans proposed by China in 2013 for improved cooperation with countries in a vast part of Asia, Europe and Africa.
It has also worked with other parties to design a number of new development modes like the Asian Infrastructure Investment Bank and the Silk Road Fund.
In view of specific conditions and issues in international cooperation, China has proposed a multi-level development strategy for win-win cooperation with different countries, such as the new mode of "three times three," which gives full play to China's advantages and meets demand of Latin American nations.
As a matter of fact, production capacity cooperation between China and Latin America has already been put into practice.
By the end of 2014, China had signed deals in Latin America worth more than 110 billion U.S. dollars in the areas of natural gas, pipelines, electric power generation, highways, ports, housing, telecommunications and railways.
During his stay in Brazil, Li also announced the establishment of a special fund totaling 30 billion dollars to back up production capacity cooperation between China and Latin America.
Starting with China-Latin America production capacity cooperation, a new way will be found for upgrading the cooperation mode between China and developing countries, as well as among developing countries and between developing countries and developed countries.
China's wisdom and initiatives will undoubtedly boost in-depth development of cooperation between China and other countries, improve the pattern of international development, and ease structural imbalance, so as to inject fresh impetus into the world economy.