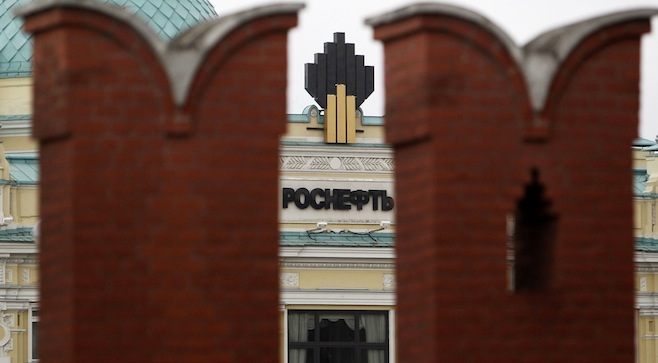 Russian oil giant Rosneft's net profit dropped 75 percent in the first quarter of this year compared to the same period in 2015 amid weak global oil prices, the company said in a statement Wednesday.
Rosneft's total net profit fell to 14 billion rubles ($215 million) in the first quarter of the year, compared to 56 billion rubles ($861 million) in the first three months of 2015 and 53 billion rubles ($815 million) in the last quarter of 2015.
The company attributes the sharp decline to the fall of global oil prices as well as the indexation of transportation fares and industry taxes.