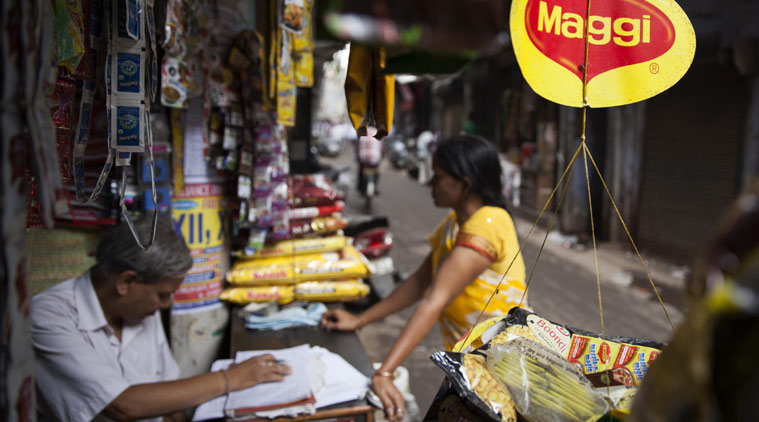 New Delhi: Swiss packaged food maker Nestlé SA's Indian unit, Nestlé India Ltd,has started producing Maggi Noodles at three of its five plants at Nanjangud (Karnataka), Moga (Punjab) and Bicholim (Goa) from Monday.
"We have resumed manufacturing of Maggi Noodles at three of our plants," said a Nestlé India spokesperson.
The product will have to undergo fresh round of tests to comply with the Bombay high court order before it hits the market. "We shall commence sale only after the samples are cleared by these laboratories. We are engaging with the relevant state authorities and other stakeholders at our other manufacturing locations to commence manufacture at the earliest," said the spokesperson.
Nestlé has Maggi Noodles production facilities in Moga (Punjab), Bicholim (Goa), Nanjangud (Karnataka), Taliwal (Himachal Pradesh) and Pantnagar (Uttarakhand). It also used to produce the instant noodles through contract manufacturers in West Bengal and Delhi.
On 17 October, Nestlé India said that three laboratories certified by the National Accreditation Board for Test and Calibration Laboratories declared Maggi Noodles safe for consumption.
The NABL tests were ordered by the Bombay high court, which set aside the Maggi ban imposed by food regulator Food Safety and Standards Authority of India (FSSAI) on 13 August.
Nestlé India moved the high court after the FSSAI on 5 June ordered the company to withdraw all nine variants of the instant noodle brand from the market, calling them unsafe and hazardous for human consumption citing excess lead content and traces of monosodium glutamate (MSG), a flavour enhancer.
Last month, Nestlé India's managing director Suresh Narayanan, appointed after the Maggi controversy broke, said the company hopes to bring the product back to the shop shelves by the year-end.
State governments of Gujarat and Karnataka have already lifted the ban on Maggi Noodles.
Nestlé India's Maggi Noodles had earlier cleared tests in various countries, including the US, the UK, Singapore and Australia.
For the first time in 15 years, Nestlé India reported a loss of Rs.64.4 crore for the quarter ended 30 June after accounting for a one-time charge of Rs.451.6 crore related to the recall and destruction of Maggi Noodles, which contributed about 30% of the firm's India sales.
The recurring impact of the ban on Maggi Noodles is likely impact the September quarter sales too. Nestlé India's domestic sales growth for the September quarter was expected to drop by 19% year-on-year, said Abneesh Roy, associate director (institutional equity research) at Edelweiss Securities Ltd in a research note dated 6 October.
"Maggi is key to Nestlé's franchisee in India, and would be the backbone for all future growth in the prepared dishes segment… We also look forward to seeing steps from Nestlé, to derisk its India business from this one brand," said Sunita Sachdev, analyst with UBS Securities India Pvt. Ltd.