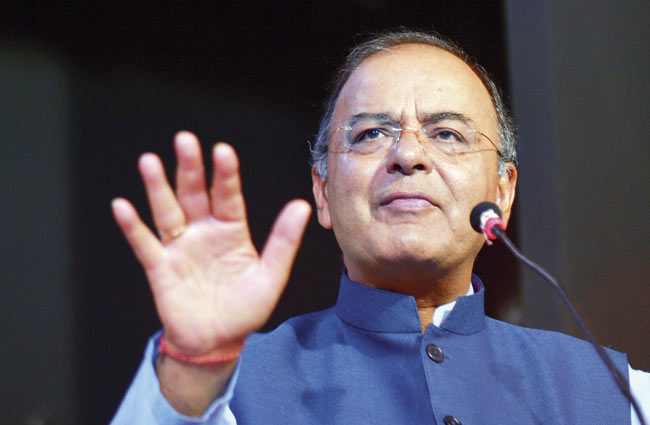 NEW DELHI: India has called for the New Development Bank (NDB) — set up by the BRICS countries — to develop a strong pipeline of projects, with focus on cost-effective energy generation, transport projects that reduce regional inequality and promote inclusive growth, and urban infrastructure projects.
"As a top-class financial institution, it (NDB) must develop a strong pipeline of projects and respond in a fast and flexible manner to further the aspirations and interests of its members," finance minister Arun Jaitley said through a statement at the first board of governors meeting of NDB here.
He could not attend the meeting because of the ongoing Parliament session where the government is pushing for the passage of the goods and services tax (GST) bill.
"True to its nomenclature, the 'New' Development Bank has to focus on financing demonstrable projects with innovative approaches and instruments for speedy creation of infrastructure," Jaitley said.
He said the projects should promote inclusive growth, and enhance the livelihood potential and improve the quality of life of the people.
Jaitley said global economy faces many significant challenges — a modest pick-up in some advanced economies, decline in growth in emerging markets and developing economies, increased financial sector volatility, and, in general, lower global growth. "Brexit has further heightened uncertainty, market volatility and riskaverse behaviour," he said.
Emerging markets and developing economies (EMDEs) continue to face structural impediments to growth while sluggish global trade and low commodity prices have adversely affected commodityexporting EMDEs by aggravating their corporate and economic vulnerabilities.
"Governments, central banks and regulators have to mitigate the pressure of such vulnerabilities through judicious mix of fiscal, monetary and structural policies," he said.