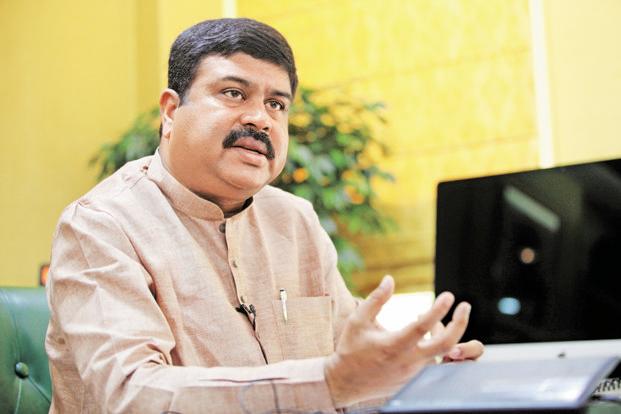 NEW DELHI, JULY 18: The share of natural gas in India's fuel basket is 6.5 per cent as compared to the world average of 23.8 per cent.
This is according to the Minister of State (Independent Charge) for Petroleum & Natural Gas Dharmendra Pradhan who referred to the BP Statistical Review of World Energy, June 2015 in a written reply a question in the Lok Sabha on Monday.
Pradhan's reply also stated that in order to increase the share of gas in the fuel basket, several steps have been taken by the government including approval of Hydrocarbon Exploration and Licensing Policy as well as approval of a policy to auction 67 discovered small fields belonging earlier to ONGC and Oil India.
"Marketing and pricing freedom for new gas production from Deepwater, Ultra Deepwater and High Pressure-High Temperature areas subject to certain condition has been allowed," the reply stated.
Pradhan's reply also stated that Indraprastha Gas Ltd in collaboration with Ituk Manufacturing India Pvt Ltd has launched a pilot programme to run two wheelers on CNG, which will also help promote the use of natural gas a fuel.
In a separate reply, Pradhan said that the policy to auction 67 discovered small fields has been notified in October last year.
Pradhan also said that in spite of a natural decline from existing ageing mature fields, oil & gas companies have been able to maintain the level of production.