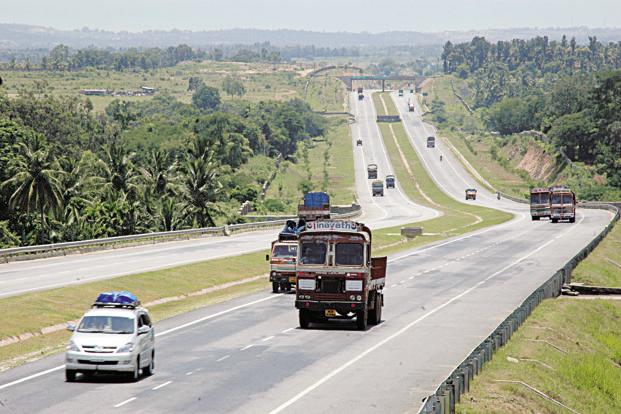 New Delhi: The National Highways Authority of India (NHAI) plans to leverage its resources to set up an alternative investment fund (AIF), as it aims to ease funding for highway building.
With the ambitious National Investment and Infrastructure Fund yet to take off, government departments are looking at options of their own, at a time when banks are squeezed by asset-liability mismatches and rising bad debt.
Funding requirements for the highway sector have ballooned, given India's target to increase road building to 41km a day this year.
"The idea behind the exercise is to see the feasibility of NHAI having its own sponsoring fund to undertake national highway projects. It is just one of the options we are looking at," said NHAI chairman Raghav Chandra.
NHAI has given India Infrastructure Finance Co. Ltd (IIFCL) the mandate to prepare a detailed project report to explore the various structures available.
"NHAI has some liquid funds of around Rs.10,000 crore. Why should it directly lend this money? It can instead raise more funds against this capital and use it to lend to stalled or greenfield projects. Part of the returns can be used to service the loans and part of it can be reinvested," an IIFCL official said on condition of anonymity.
The AIF will have to be registered with the Securities and Exchange Board of India under Category 1. Category 1 AIFs are those funds that have positive spillover effects on the economy like SME funds, venture capital funds, social venture funds and infrastructure funds.
In 2016-17, the road transport and highways ministry has increased its national highway construction allocation targets substantially. For the current fiscal, highways minister Nitin Gadkari has decided to award 25,000km of national highways as compared to 10,000km in the last fiscal, and raised the construction target to 15,000km as against last year's 6,000km.
This means that now, the road ministry plans to allocate road construction work for 41km every day against the current rate of 16km.
Out of the total length targeted in 2016-17, NHAI is responsible for the work allocation of 15,000km and construction of 8,000km.
This means the total road sector funding required will be more than Rs.50,000 crore given that the present road construction cost at an average is around Rs.2 crore per km. Of this, NHAI would require around Rs.30,000 crore.
With the government promoting a hybrid annuity model, where 40% of the project cost is provided by the road ministry or NHAI to the developer to start the work, NHAI would need more. However, bank funding to the sector has slowed down. As of end-March, Indian banks' outstanding loans to the road sector was at Rs.1.7 trillion, up 5.2% from a year ago.
Samir Kanabar, partner at audit and consulting firm EY, said this move may be aimed at something much more than just providing an alternative to bank funding.
"It seems the government wants to demonstrate that they are also taking risks and providing comfort to the stakeholders. Investment by NHAI will instill confidence among investors and encourage more people to come forward and bid for projects," said Kanabar.
"Many projects are stuck due to various reasons including land acquisition. It will also help in making stuck unviable projects viable. But on the flip side, some investors may also be wary as funding could also mean interference," he added.