On Nov 10, the State Council issued a circular on supervision of State-owned enterprises (SOEs) to prevent loss of State assets.
Since reform and opening-up, SOEs have witnessed major developments. But problems in loose management and corruption remain at some SOEs, leading to risks of asset losses.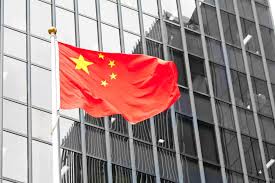 The move will be a comprehensive supervision over all national assets of SOEs, focusing on areas where power and assets are centralized.
Based on laws and regulations regarding national assets supervision, inside and outside supervision will be strengthened on SOEs, according to the guideline.
Inside supervision efforts include: improving supervision of SOEs' key departments and subsidiaries in areas of finance, procurement, marketing, and investment; enhancing supervision of board of directors at SOEs; establishing audit committee made up of outside directors; and reinforcing board of supervisors.
Outside supervision efforts consist of: better oversight by State assets supervisory agencies of SOEs covering investment plans, restructuring and reorganization, property rights management, financial evaluation, performance appraisal, employment and promotion, and salary distribution; regular inspections on all business operations and random inspections on key projects; enhancement of supervision in overseas investment, operation, and property rights; improvement of board of external supervisors dispatched by the government to monitor finance, major decisions, operation, managers, and board of directors of SOEs; and improvement of auditing on SOEs, especially during replacement of SOEs' top executives.
In addition, SOEs are required to make public vital information including organizational structure, operations, financial statement and senior executives' salaries. Inspection results of the enterprises will also be disclosed.