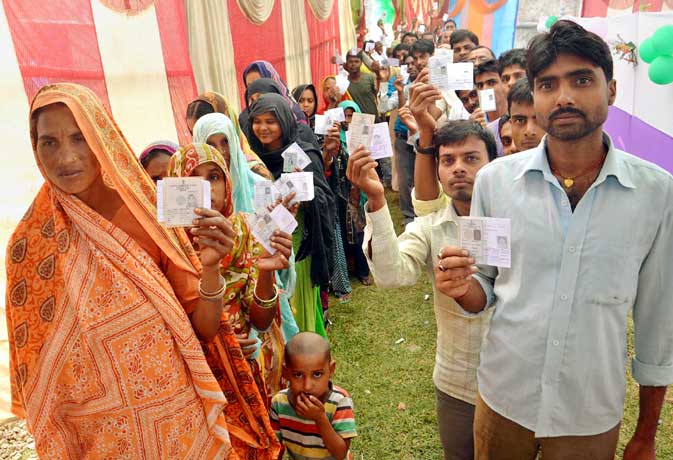 MUMBAI: Indian shares, bonds and the rupee fell to around six-week lows on Monday after Prime Minister Narendra Modi's heavy defeat in Bihar state elections raised concerns that his government will struggle to pass policy reforms.
The benchmark index of the National Stock Exchange of India fell as much as 2.3% to its lowest since September 29, erasing gains in October sparked by the Reserve Bank of India's bigger-than-expected rate cut.
The rupee and 10-year benchmark bond fell to their lowest since September 16, with wider losses in the currency contained after the RBI was spotted intervening via state-run lenders.
Worries about the Bharatiya Janata Party (BJP) government come at a time of anxiety over when the Federal Reserve would raise United States interest rates. Data on Friday showed US job growth surged in October and the unemployment rate hit a 7-1/2-year low, increasing the likelihood of a December rate hike.
At the same time, investors said they would not overreact. India has continued to attract foreign investment this year, especially to bond markets, as its economic fundamentals are seen as better than other emerging markets such as Brazil.
"The market has overreacted," said UR Bhat, managing director of Dalton Capital, a unit of UK investment management firm Dalton Strategic Partnership.
"The state of the economy and how new investment intentions get translated into earnings growth will decide the direction of the market," he said. "Bihar will be forgotten in the next 24 hours."
Disappointment over the pace of reforms has seen momentum wane for Indian shares, which are down about 14% since hitting a record high in early March.
However, bonds have held up better after the RBI has cut the key lending rate by 125 basis points so far this year on the back of easing inflation.
Still, foreign investors have remained buyers, with net purchases of $9.9 billion in equities and debt so far this year.
The Nifty was down 1.1% as of 10:32am, while the 10-year bond yield was up 5 bps. The rupee was trading at 66.3625 per dollar compared to its 65.7550 close on Friday.