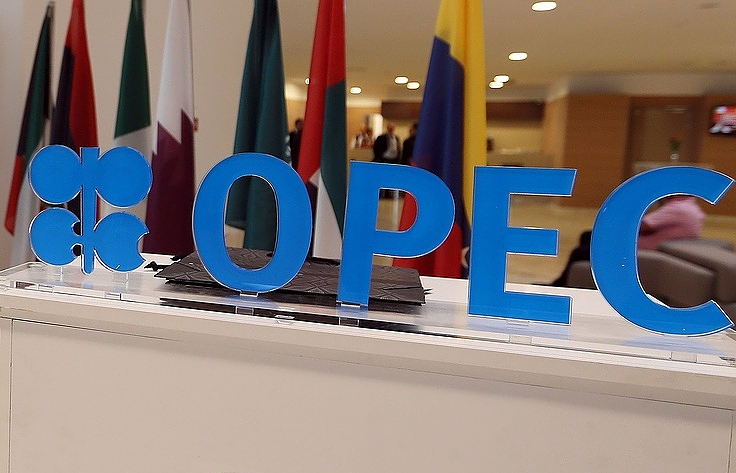 Russia's Natural Resources Minister Sergey Donskoy does not expect that the OPEC agreement on oil production cut will affect volume of contributions from auctions for subsoil use to the federal budget.
"As for contributions to the budget – we, at least in the Ministry of Environment and Natural Resources, does not expect it," he said in an interview with the Rossiya 24 TV channel.
"They [agreements on oil production cut] won't affect the decision of companies on whether to participate or not in auctions. That is absolutely another long-term strategy," the minister said.
He said that the companies, the ministry discussed this topic with, said that the reduction in the level of oil production will not affect the exploration.
OPEC praises Russia's efforts 
OPEC Secretary General Mohammed Barkindo has highly appreciated Russia's role and in particular the role of Energy Minister Alexnder Novak in reaching agreements on measures to stabilize oil market.
"I very much appreciated the Leadership role of Russia, through Minister Alexander Novak. I found him to be focused, brilliant and committed to our common cause of bringing the oil Market to balance, after a long and disastrous cycle," Barkindo told TASS.
He added that 2016 was "an amazing and eventful year for both for OPEC, Russia and global oil and gas industry."
On December 10, OPEC and non-OPEC countries signed the agreement on joint reduction of oil output in Vienna on December 10. Also, 11 countries will join the announced cut by OPEC members of 1.164 mln barrels per day in the first half of next year, and reduce production by another 558,000 barrels per day. Thus, the total crude oil production cut will amount to 1.7-1.8 mln barrels per day.
Russia will adhere to the commitments to reduce production by 300,000 barrels. According to the statements of the participants of the meeting, Mexico will reduce output by 100,000 barrels of oil per day, Oman – by 40,000 barrels, Azerbaijan – by 35,000 barrels, Kazakhstan – by 20,000. Sudan, South Sudan, Malaysia, Equatorial Guinea, Brunei and Bahrain together will account for the reduction of 63,000 barrels.