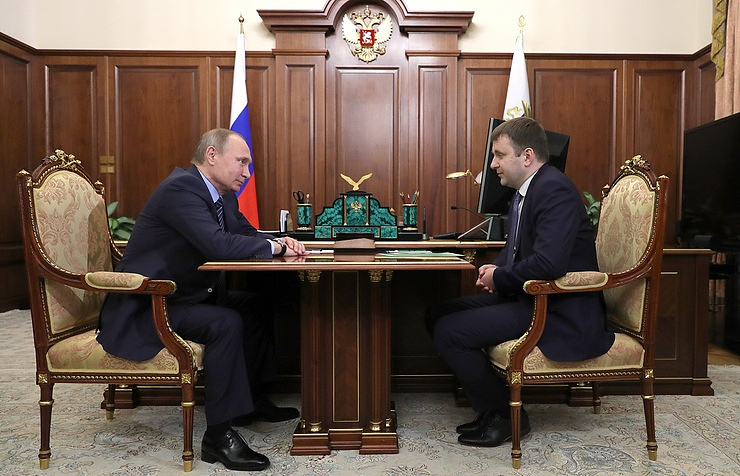 Economic activity in Russia is beginning to recover, Economic Development Minister Maxim Oreshkin said at a meeting with Russian President Vladimir Putin.
"As for the beginning of 2017, the situation looks quite positive. The first data we get are the data for railroad shipments and electricity consumption – they show a very good growth. Freight handling grew about 9% year-on-year. This is a very serious growth, which shows that economic activity is beginning to recover," Oreshkin said.
The minister noted that judging by the reports of enterprises, there are indicators which reached "peak level of confidence" first time since 2011.
"This is also a very good indicator showing that economic activity continues to recover," Oreshkin said.
The return of the Russian economy to the growth path in 2016 was mainly the result of work of financial and economic authorities:
"If we review the whole 2016, we see that negative trends were the first half and in the second half of the year the economy started to grow. Therefore, the figures at the beginning of the year were worse and later they improved gradually. Of course, this is largely the result of the measures the financial and economic authorities took as part of their long-term stability policy. It gradually began to work and enabled the economy to adjust to the new situation and brought the economy back to the growth trajectory," Oreshkin said.
Putin's instructions
Russian President Vladimir Putin has instructed Economic Development Minister Maxim Oreshkin to work constantly on inflation targeting with the government, the Central Bank and the regions.
"Work on it all the time, the head of state said at a meeting with the minister.
"We have to deal with, as we say, targeting [of inflation], together with the Central Bank, the Government, and to switch the administration [of the president to it if necessary," he said.
"And we have to work with the regions, of course," Putin added.
According to the Federal Statistics Service [Rosstat] inflation in Russia was 5.4% in 2016.
The key objective of the Central Bank as part of inflation targeting plan is to achieve inflation of 4% by the end of 2017.
Earlier, Prime Minister Dmitry Medvedev said at a cabinet meeting that achieving the level of inflation of 4% in 2017 is a realistic goal.