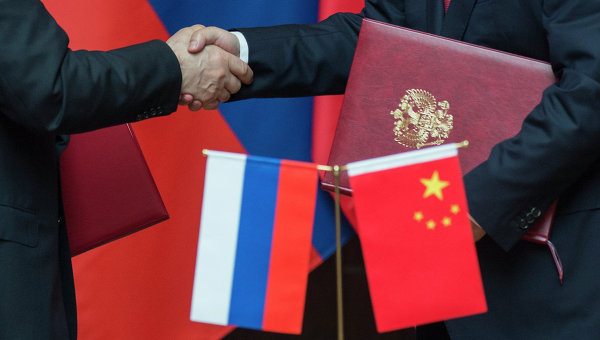 Russia and China has equal relationship, so Moscow is not afraid to get into any direct economic dependency, said Prime Minister of Russia Dmitry Medvedev.
"No, of cause there is no such danger, our relationship with China stable and friendly," Medvedev said, answering the question, are there any concerns that Russia will fall into dependence on China.
The Prime Minister noted that relations between Russia and China are now at the highest point in the history of Russian-Chinese cooperation.
"We need each other. We need a strong, serious partner, like China, where the market is huge, and the budget is huge, and China needs a market such as the Russian Federation. Plus we have a very similar position on many international issues," said Medvedev.
"We have created an important platform for cooperation, such as the Shanghai Cooperation Organization, BRICS and the New Development Bank (NDB). Therefore, there are no tensions. Quite often I am asked this way: now Russia turned from Europe and went to Asia, to the Pacific Ocean? No, we were always there, just now there came a time when we need to intensify this cooperation," said Medvedev.
Medvedev stressed that Russia is ready to continue cooperation with the European Union and could use its position for linking Europe with China, as well as for the implementation of trilateral projects.
"In general, the route from China to Europe can't bypass Russia. I think we need to take advantages of such position and cooperate with Europe and People's Republic of China. Also other countries are welcome to join us. Our partners from India, Japan, Korea and many other countries can use our huge transit potential," he said.
Moscow has repeatedly claimed that the Sino-Russia strategic partnership develops rapidly in all directions and the relations between the two countries in the economic sphere are on the rise.