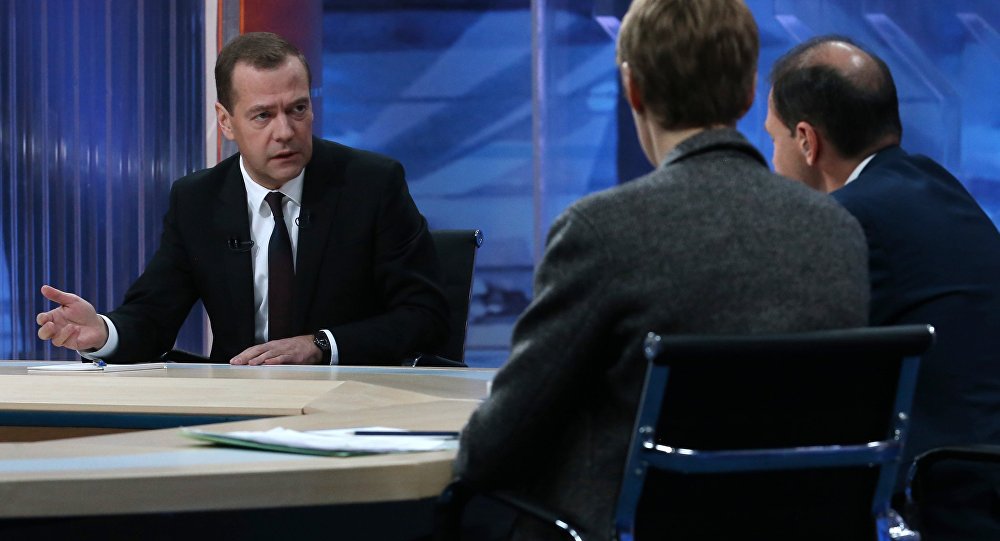 Ankara gave Moscow ground for war, but Russia has refused to respond 'symmetrically', Russian Prime Minister Dmitry Medvedev told journalists answering the question on Russian Su-24 downing by Turkish F-16 over Syria.
"After a plane was destroyed, how would a country usually react in the 20th century? Begin a war. Because this (Su-24 downing) was a direct attack on another country," the prime minister said.
"Naturally, war is the worst option. As a matter of fact, Turkey has violated all international legal standards, they committed an act of aggression against us and basically gave ground for war. However we decided against a tit-for-tat response," the prime minister added.