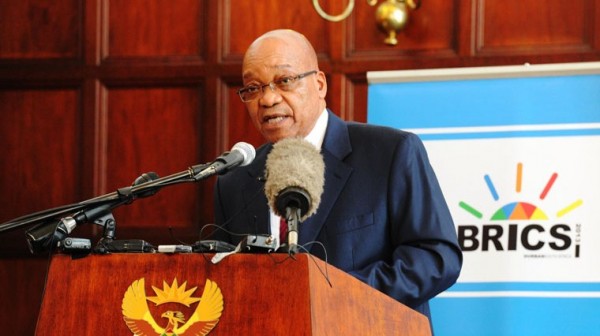 Financial markets reacted with dismay to the news that President Jacob Zuma had removed South African Finance Minister Nhlanhla Nene and replaced him with David van Rooyen, who is considered an unknown in the industry.
"I have decided to remove Mr Nhlanhla Nene as Minister of Finance, ahead of his deployment to another strategic position," Zuma said in a release sent out late on Wednesday evening.
As there were few market participants active at the time, the rand went to a record R15.39 against the US dollar, but in early trade on Thursday it recovered to R14.86.
The rand had traded below R14 to the dollar as recently as November 25 after being near the R11.40 level in February this year.
The new finance minister, David Van Rooyen, previously served as a Whip of the Standing Committee on Finance and as Whip of the Economic Transformation Cluster.
He is a former Executive Mayor of Merafong Municipality and a former North West provincial chairperson of the South African Local Government Association.
The South African Chamber of Commerce and Industry (SACCI) said it was concerned about Zuma's removal of Nene.
"As an important and key stakeholder, we are looking forward to the President sharing the motivation for this decision with the business community as a matter of priority," the business body said.
Fiscal discipline in the balance
Barclays Africa economist Peter Worthington said the sudden removal of the high profile and respected Nene and his replacement with a relative unknown was likely to be seen as a worrying signal about the government's commitment to fiscal discipline and generate further market volatility.
"The quick sell-off, in our view, is a sign that that the markets are initially interpreting the cabinet reshuffle as a blow to the institutional credibility of the National Treasury," he said.
Nene pointed out in October at the time of the Medium Term Budget Policy Statement that if there was no fiscal consolidation, then interest payments on government debt would soon exceed transfers to the 16.4 million social assistance beneficiaries.
The debt service costs are projected to almost double from 88.1 billion rand in the 2012/13 fiscal year to 174.6 billion rand in 2018/19.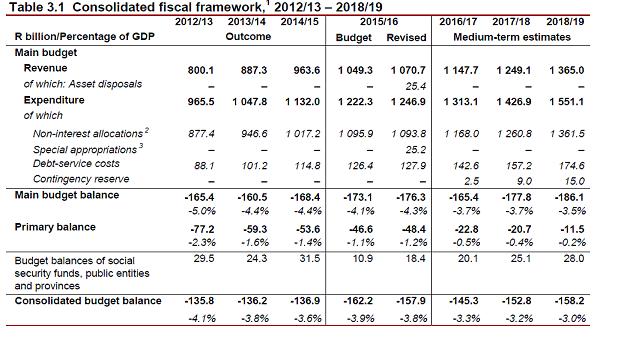 The government intends to issue foreign bonds at the rate of $1 billion per year over the next few years. It will primarily issue in the currencies in which it has liabilities, so no diversification in terms of foreign currency exposure is expected.
The government's gross exposure to foreign currency loans is less than 10 per cent of total government debt.