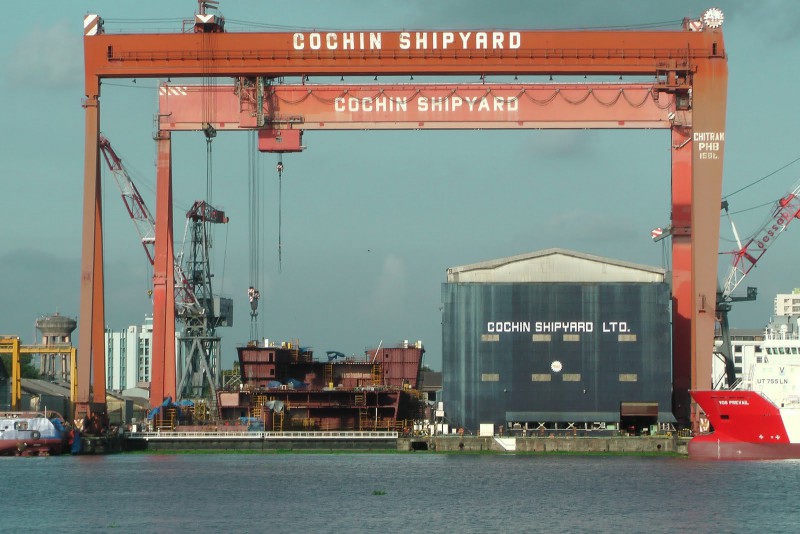 NEW DELHI: Cochin Shipyard will be the first in India to build sophisticated ships to carry liquefied natural gas (LNG) under the `Make in India' initiative. Each such ship costs over $200 million (approx. Rs 13.26 crore), and those built here will be marketed across the world as well. The PSU, under the shipping ministry , aims to build at least three such ships over the next few years.
Shipping ministry sources said Cochin Shipyard Ltd (CSL) has selected French engineering company Gaztransport & Technigaz (GTT) to build the LNG carrier containment system.
About 90% of LNG ships being built around the world are based on the GTT system. "Cochin Shipyard will be the official linology from Monday ," a cence-holder of GTT technology from Monday ," a ministry official said.
With this, CSL will be able to participate in the bidding process to supply such carriers. Gas Authority of India Ltd (GAIL) has already contracted substantial LNG from the US to be shipped over the next 20 years. "They are in the process of finalising transportation contracts with reputed LNG shipping companies who can build ships meeting their specifications. Since the government is keen that three of the nine ships required for GAIL be made in India, CSL will have the advantage in this bidding process," said an official.
At present, the ship-building segment is monopolised by the Koreans, who enjoy a market share of about 85% globally . Sources said two private sector yards in India were keen to get the technology but opted out.