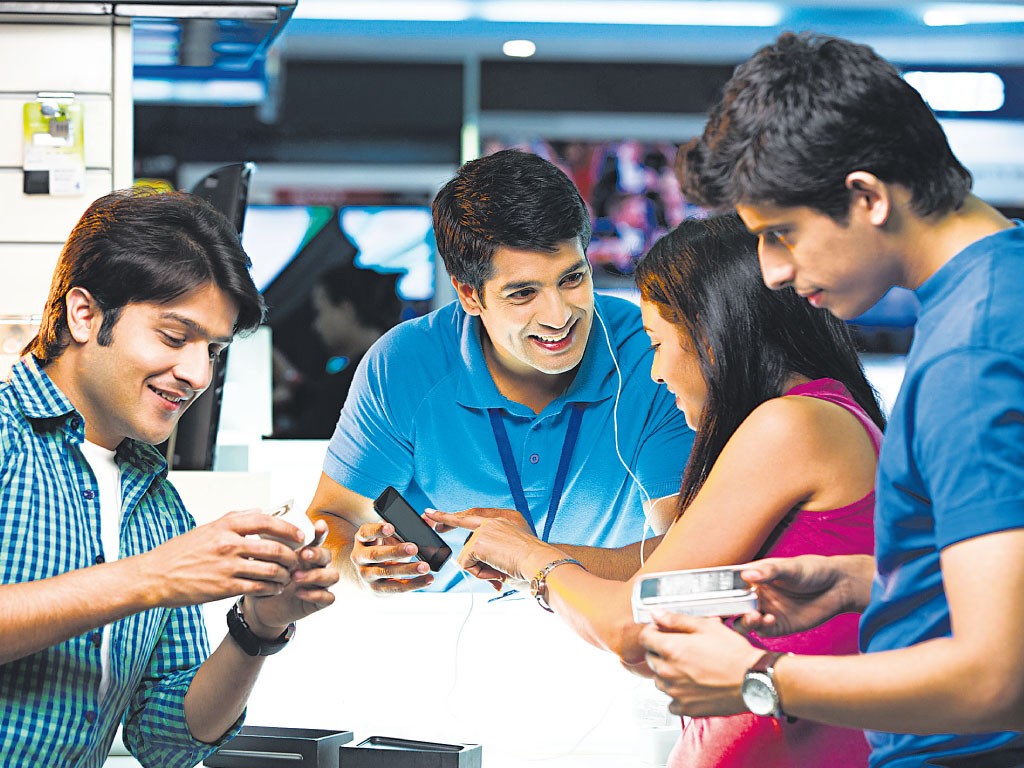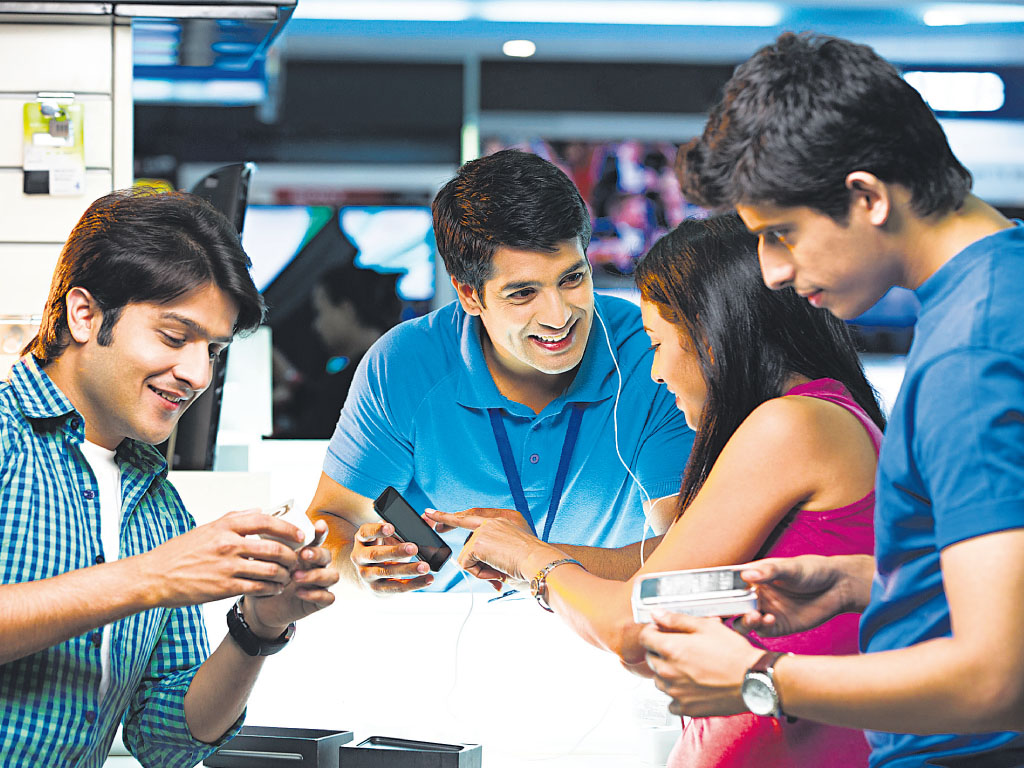 Which is the top selling Chinese handset brand in India? Well, that's tough to tell, because rankings change every other month. For the first two months of 2015, Gionee topped the charts, according to a shipment report by Infodrive, a firm that tracks export-import data. Come March, it was toppled by Lenovo, the world's largest personal computer maker. By April, it was the turn of Xiaomi, which held the lead through May. But in June and July, Lenovo came in from behind to reclaim the top slot, with Gionee and Xiaomi close on to its heels.
Welcome to the dragon dance in the land of the Elephant. The first half of 2015 has seen a noholds-barred slugfest among the top three Chinese brands in the world's second largest mobile handset market.
Over 26.5 million smartphones were shipped to India in the second quarter of 2015, up 44 per cent from 18.4 million units for the same period last year, according to International Data Corporation's (IDC's) Asia/Pacific quarterly mobile phone tracker released this month. Never mind who's on top and who's not. The Chinese brands collectively stole the show, trebling their shipments year on year and doubling them quarter-onquarter. Lenovo, Xiaomi, Huawei and Gionee alone accounted for 12 per cent of the total smartphone market, two times the share a year ago, says IDC.
"As China started to slow down, most vendors began looking at India as the next big growth market," Kiranjeet Kaur, research manager with IDC's Asia/Pacific mobile phone team, said in a press release. Kaur adds that the key to success of Chinese vendors has been popular flash sales through etailers such as Flipkart, Snapdeal and Amazon.
Flash sales — a business model wherein a website offers a single product for sale for a limited period, which gets snapped up in a few seconds — has surely been the game changer for Lenovo in India. From a mere 32,000 units shipped in the first quarter of 2013, the Chinese brand took a phenomenal leap to take its count to over 11,74,250 units in the second quarter of the current year, according to IDC.
"The product has to be a differentiator. Nobody is going to wait online for an average product," says Bhaskar Choudhuri, marketing director of Lenovo India. Small wonder Lenovo, which had its first flash sale in India in January for the A6000 model, has become the largest selling Chinese handset brand in the country.
Though Choudhuri attributes the success to flash sales, he is quick to point out that the brand doesn't believe in talking about its Chinese lineage. "We don't consider ourselves to be a Chinese brand. We are a multinational brand," he says.
In stark contrast, rival Gionee is proud to flaunt the 'Made in China' tag. Arvind R Vohra, CEO of Gionee India, says he has no qualms in talking about China parentage. "If somebody asks the name of your father, won't you disclose it?" he asks.
Vohra believes that one shouldn't look at monthly figures to judge leaders. "We had held on to the top slot for more than a year but not being online has led to a stumble in the rankings," he says, adding that Gionee is changing its marketing strategy. The Chinese brand, while keeping its offline retail focus intact, will soon debut online. "We will reclaim our top position in India," declares Vohra.
Marketing experts say that the new wave of Chinese brands in India is more aggressive than their predecessors who came a decade back but not in a Chinese avatar. "The first-gen players were shy of flaunting their roots and got re-branded once they landed on Indian shores," says brand strategist Harish Bijoor.
But the second-gen entrants are proud of their parentage, he adds. However, Bijoor feels that the biggest challenge for these brands is to crack through the high-value segment of the market, where the likes of Samsung and Apple reign supreme. The real big, bruising battle is yet to begin.