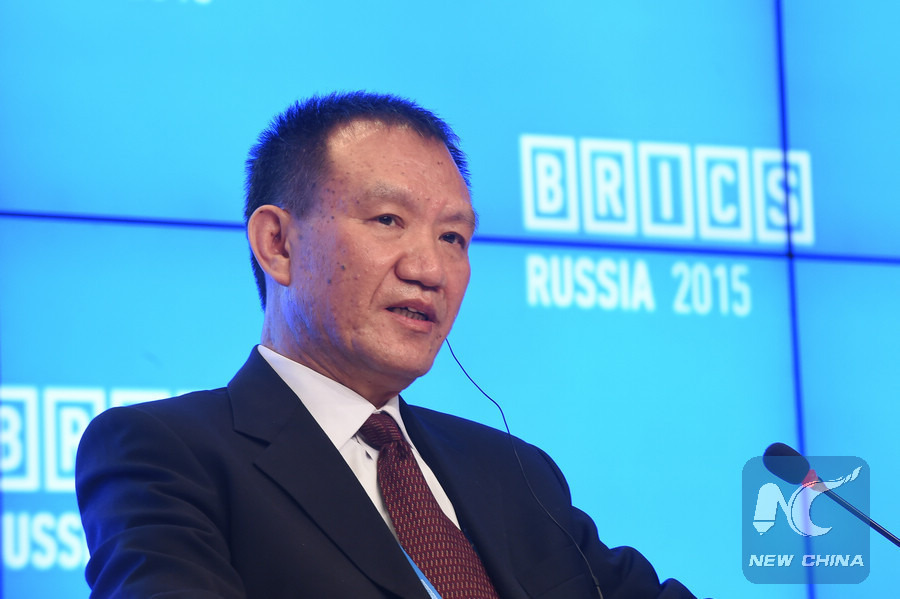 Executives of leading media organizations from the BRICS group vowed Thursday to boost cooperation and create a common information space among the world's five leading emerging economies.
The media play an irreplaceable role in promoting the building of global information space and in shaping a fairer and more reasonable international communication order, said Long Xinnan, vice president of Xinhua News Agency, at the Forum of the Heads of Leading Media Outlets from the BRICS, a thriving cooperation mechanism that groups Brazil, Russia, India, China and South Africa.
Through discussing how to meet challenges and boost coordination, Long noted that major media outlets from the BRICS will facilitate the establishment of a cyberspace that features peace, security, openness and cooperation.
While closely linking all countries with each other, the global information space poses many problems and challenges, Long said. He also urged countries to pay special attention to ensuring the sound, safe and sustainable development of the cyberspace.
The global information space has changed the traditional ways of getting information, he said, adding that he believed professional media outlets can get used to the new communication environment through integration and transition, thus playing a more distinctive role in the information space.
Media cooperation among BRICS members enjoys a solid foundation and broad prospects, but their global influence still needs to be reinforced, Long said.
To that end, Xinhua is willing to participate actively in exchanges and cooperation with colleagues from other BRICS members, share experiences in media development, discuss ways of dealing with cyber challenges, build communication platforms and organize journalistic training programs and mutual visits, he said.
The forum, hosted by Rossiya Segodnya International Information Agency, brought together executives of Russia's Sputnik News Agency, Brazil's Empresa Brasil de Comunicacao media corporation, India's Sahara Samay network, China's Xinhua News Agency, China Radio International, South Africa's African News Agency and the South African Broadcasting Corporation.