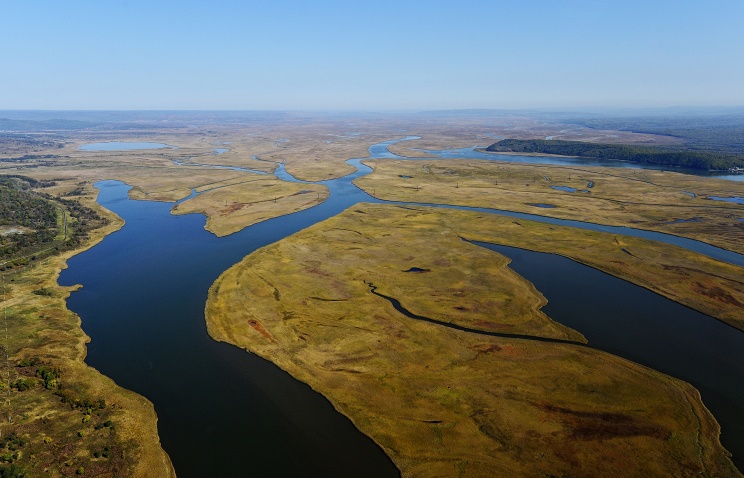 The authorities of Russia's Far East will start main activities on allocation of land plots to local residents all those who want to move to the region in early 2016, Deputy Prime Minister and Presidential Envoy to the Far Eastern Federal District Yuri Trutnev told journalists on Tuesday.
"I set the task to start the implementation of the program before the end of 2015. We want to fit in, but I should honestly say that it is difficult. We hope to meet these deadlines. But the main work will begin in 2016," – he said.
Trutnev said that new land owners will be free to choose how to develop their lands within the limits set by the Russian law.
"In the draft law (on allocation of land plots) we will try to add the phrase "for any purpose not prohibited by the legislation of the Russian Federation". Citizens can build a house, a mini-hotel or a tourist base, can plough a field and so on," – he said.
When asked if the authorities will provide additional support to "immigrants", Trutnev said that so far such a measure is not planned.
The deputy prime minister expects a sharp rise in applications in the start of the project's implementation because one can apply for a land plot on the Internet.
Speaking about the results of a recent poll, conducted by the Russian Public Opinion Research Centre (VTsIOM) revealing that about 20% of the respondents expressed their willingness to move to the Far East if they are given 1 hectare of land there, Trutnev said that "he does not tend to believe that figure.
In order to attract people to the Far East the authorities should continue to support the air transport services to that region. "Today, we are subsidizing air travel to the Far East like nowhere else in the country. Seventy percent of the total amount of subsidies goes to that region. But this is not enough," Trutnev said.
However, the fact that tickets to the Far East are in demand means that the interest of citizens in the region has increased, he said.
Russia's Far Eastern regions are sparsely populated but rich in natural resources.
In January, Trutnev turned to Vladimir Putin with a proposal to consider the idea of allocating one hectare (2.47 acres) of land for free to each resident of Russia's Far East and every person who was ready to move to the region.
He said a total of 614 million hectares of land were currently in state ownership in the Russian Far East.
Land can be provided for "the construction of housing, facilities for business, a tourist camp, fishing or forestry," the presidential envoy said.