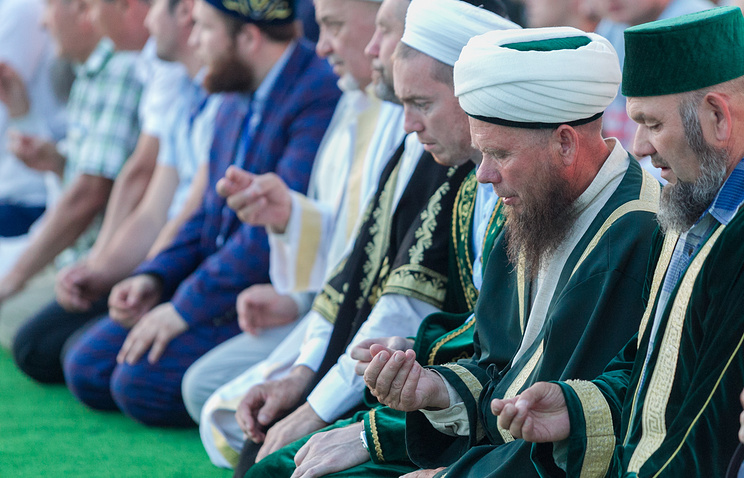 Russia's first Partner Banking Center operating in line with Islamic principles will issue over a thousand bank cards for Muslims by the year-end, Manager of the Kazan-based Center Albert Shagivaleev told TASS on Wednesday.
"Over a thousand cards will be definitely issued by 2016 year-end," Shagivaleev said. Over a hundred cards were issued during the first two months of operations and the interest in them is growing, he said. "Cards are acquired by residents of Tatarstan and other regions," Shagivaleev added.
Islamic bank cards provide all services of the Visa payment system but without accrual of interest, Shagivaleev said. "No interest accrue on the balance of these cards; we also have a separate correspondent account and funds are not mixed with other finance, while the service level is normal in respect of all other aspects," he added.
The first Partner Banking Center providing Islamic banking services was opened in Russia's Tatarstan in March 2016. The Center was established with assistance of the Bank of Russia, Tatfondbank, Spiritual Administration of Tatarstan Muslims and the Islamic Development Bank.