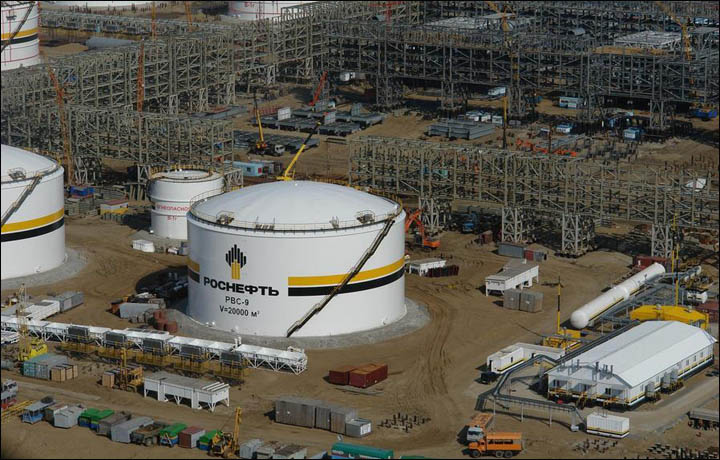 NEW DELHI: Indian Oil Corp wants to buy a stake in Rosneft's Vankor field in Russia, its chairman said on Tuesday, as the country's top refiner aims to source at least 160,000 barrels per day (bpd) oil through its own assets by 2020.
India imports about 80 per cent of its crude needs and has mandated its oil firms to acquire oil and gas assets overseas in a bid to cut an oil import bill running in billions of dollars.
ONGC Videsh Ltd (OVL) in September bought a 15 per cent stake in Vankor in Siberia to secure access to about 66,000 bpd of oil production.
"OVL is already there what we have said is that we could look at it together in their (OVL's) terms," B. Ashok told a news conference, adding that the talks are at a preliminary stage.
He said IOC has not decided on the size of any stake.
Ashok said his firm aims to spend up to Rs 1.75 trillion ($26.63 billion) in the next five to seven years to build up its refining, pipeline, petrochemicals and retail business.
IOC in April commissioned its 300,000 bpd coastal refinery at Paradip in eastern Odisha state. The plant is expected to operate at a full rate in the fiscal year to March 2017, said Sanjiv Kumar, IOC's head of refineries.
The refinery would soon begin producing gasoline, and that would help cut imports of the fuel, Kumar said.
IOC estimates India's fuel demand to rise by 4-5 per cent in this fiscal year mainly due to robust consumption of gasoline and gasoil.
The Indian refiner has a term deal to buy 30,000 bpd Iranian oil and it could step up purchases if "economics work out" and sanctions against Tehran are lifted, Ashok said.
IOC frequently taps spot markets for low sulphur oil, mainly from Nigeria, to feed its refineries that accounts for about a third of the country's 4.6 bpd capacity.
The Indian refiners received only half of the contracted 60,000 bpd oil with Nigerian state-firm NNPC this year, and had to tap the spot market for 130,000 bpd West African oil.
IOC recently submitted a bid to buy 100,000 bpd of sweet oil in the latest annual tender issued by Nigerian state oil firm NNPC, said AK Sharma, head of finance at IOC.