VISAKHAPATNAM, JAN 10: The new Andhra Pradesh after bifurcation is the place to invest in, as the State leadership is completely focused on development and Telugu people are highly enterprising and the State has plenty of resources, according to Union Finance Minister Arun Jaitley.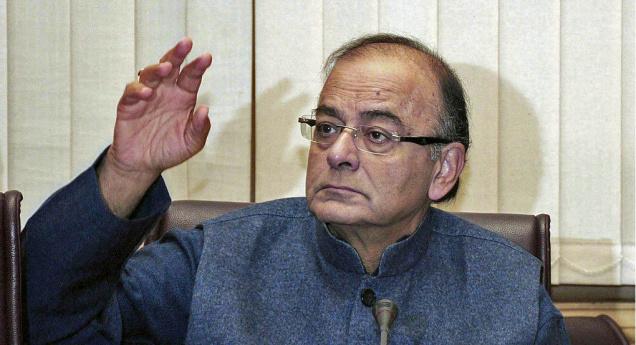 He was speaking as the chief guest here on Sunday at the Partnership Summit jointly hosted by the Confederation of Indian Industry and the State Government.
Stating that the State was placed in a difficult and challenging position after the bifurcation, he said that nevertheless it had registered growth of 11 per cent which was a remarkable achievement.
He promised that the Centre would fulfill all commitments made to the State at the time of bifurcation even by the previous Government and the Centre would continue to support it till the State achieves surplus budget. "Already, several central educational institutions have been sanctioned for the State and the Centre would provide help in the construction of the new capital, Amaravati. I have no doubt that it will become one of the best cities not only in the country but the world," he said and added that it would be a great opportunity to invest near the new capital.
The Finance Minister also mentioned specifically the tax incentives sought by the Chief Minister earlier in his speech for AP in view of its difficult position and said they would be given.
Earlier, the Chief Minister, N. Chandra Babu Naidu, highlighted the advantages of investing in the State and promised to provide land and all other facilities to industrialists. "There will be no hassles and you will be given all help. Clearances will be given in 21 days. I promise you that you will never regret investing in the state," he said.
Anil Ambani, the Chairman of Reliance ADA group, said his group was investing Rs. 5,000 crores in a naval shipbuidling facility at Rambilli in Visakhapatnam district and an MoU had been signed earlier in the day with the State Government.
Baba Kalyani, the Chairman and Managing Director of Bharat Forge Ltd., said his company had signed two MoUs with the State Government for setting up an integrated auto components hub in Nellore district at a cost of Rs. 1,200 crores, giving employment to 3,000 persons, and also to set up a manufacturing unit in Anantapur district.