NAIROBI, Oct. 18 (Xinhua) — China is now best-placed to lead a global drive against the biased economic environment which has mostly relegated non-European countries to the sidelines of the mainstream discussion about the future of the world economy, analysts have said.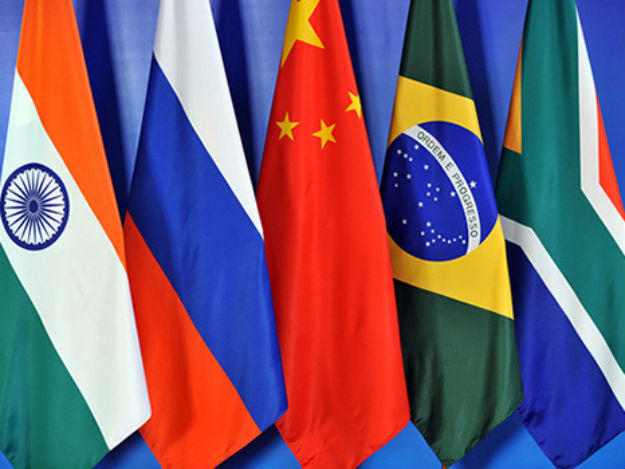 In the wake of a major summit by Brazil, India, China, Russia and South Africa (BRICS) in Goa, India, a Kenyan economic analyst said Beijing's membership of globally influential bodies provides a chance to level the economic playfield in favor of poor countries.
"Although China is the biggest economy in the world, it still regards itself and is indeed regarded by many countries as part of the developing countries," Dr. Gerrishon Ikiara, International Economics lecturer at the University of Nairobi, told Xinhua Tuesday.
"This explains why the 8th BRICS Summit in Goa, on Oct. 15 and 16, stressed the need to create a fair, equitable and just international climate in which improvement in governance is given greater weight."
Ikiara said it was important for all the BRICS countries to lead by example through better economic performance and socio-economic development in their respective regions.
Ikiara said using the BRICS as a global platform, Beijing could better still gain the collective global and regional influence to promote financing programs tailored for developing countries, especially African states as part of the pledges made under the Forum on China-Africa Cooperation (FOCAC).
"China is already having positive impact on developing countries by helping to finance key energy projects, environment, infrastructure and industry in a growing number of African countries through FOCAC and other fora. The Resolutions of the Goa Summit are strong indicators of the BRICS desire to go further in solving a wide range of issues of key interest to Africa and other developing countries," Ikiara said.
Chinese leadership insists consistently on having "no political strings attached" and maintain a "no empty promises stance" on matters of international economic development, especially in Africa.
As the world's leading economy, China has been playing a key role in global bodies, including the G20, BRICS, FOCAC and the UN and its affiliates, Ikiara noted.
"The rising influence of China has been influenced by not only in membership of global fora but also by its global stature as an exporter and importer in the global economy," Ikiara noted.
The elevation of the Chinese currency, the Renmibi, in the International Monetary Fund (IMF) basket of five leading currencies that are used in the determination of the Special Drawing Rights (SDR), equally elevated Beijing's role on matters of regional and global economic development.
Last year, China pledged 60 billion U.S. dollars to support African countries achieve greater economic development.
Ikiara said the outcome of the 8th BRICS Summit itself offers another added impetus to Beijing's efforts to have significant impact on Africa's development.
"The declaration issued after the Summit provides considerable evidence that international lending, borrowing and collaborative effects will reach higher levels in the coming years in terms of their relevance, structure and impact on the recipient countries," Ikiara said.