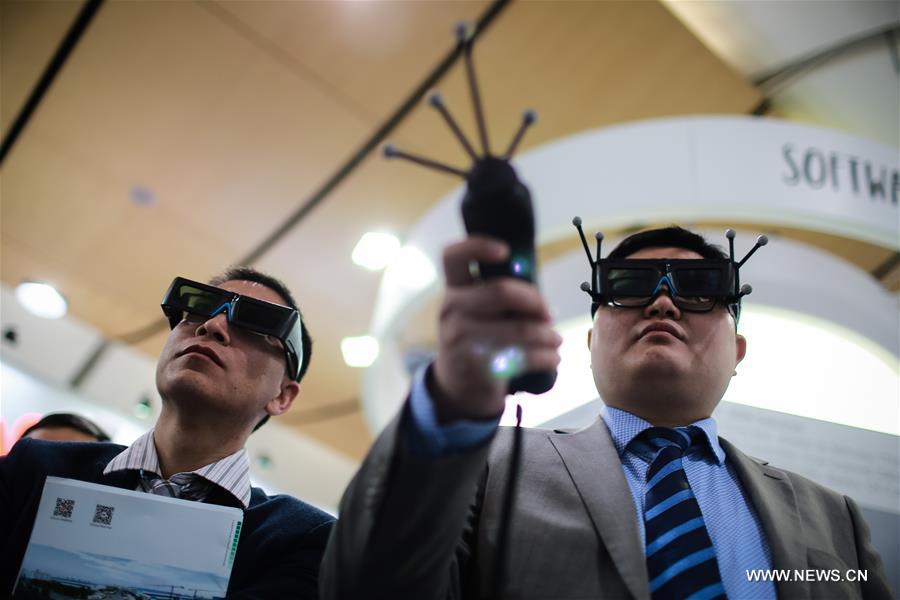 HANOVER, Germany, April 26 (Xinhua) — Chinese exhibitors at the ongoing Hanover Fair, the world's biggest industrial trade show, on Tuesday said innovation is helping them deal with global competition.
Some 5,200 exhibitors from 75 countries and regions are participating in the Hanover Fair this year, covering sectors such as digital factory, industrial automation and energy.
Chinese exhibitors can be seen in almost every exhibiting hall of the grounds. Leon He, president of Huawei's western Europe enterprises business unit, said over 10 percent of the company's total revenue is invested in research and development (R&D). In 2015, Huawei's innovation investment amounted to some 9 billion U.S. dollars.
Jaten Robot, a Guangdong-based industrial robot producer, showed two automatic guided vehicles which could be used for material delivery on shop floors.
"Despite a subdued world economy, sales in our company continued its growth trend last year," said Huang Qiwen, a marketing specialist of the company.
She attributed the growth to her company's ability to meet factories' high demand for automation products. "We only have 400 employees in our company, but 90 of them are R&D staff," she said.
For Autoboty, another Chinese medium-sized enterprise specialized in automatic system, innovation has proved vital.
"Competition in the automation industry is getting more and more fierce in recent years, as the manufacturing sector is getting smarter and smarter," said Huo Jin Tian, general manager of the company.
According to him, one third of Autoboty's human resources are put into R&D efforts. The company is also cooperating with local universities and institutes in developing new technologies and products.
"In order to win the competition, you have to have sufficient technology support," Huo said.