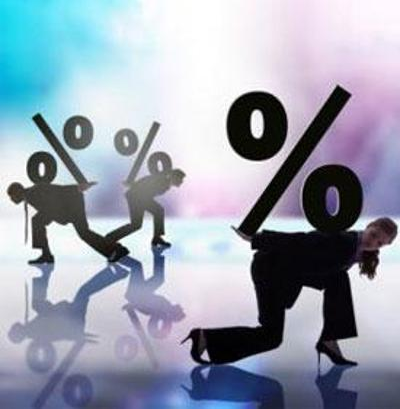 NEW DELHI: Inflation remained in negative territory for the seventh month in May, registering a decline of 2.36% on account of subdued prices of food items, fuel and manufactured goods. In the coming months, however, the price situation will depend on the progress of monsoon, experts said. The wholesale price index- (WPI) based inflation was -2.65% in April. It has been in the negative zone since November. Inflation in May 2014 was 6.18%.
The lower inflation comes amid a forecast of deficient monsoon this year. In contrast to the IMD's forecast of 12% deficient rainfall, the onset of monsoon has been reasonably strong so far. Citigroup said that overall the monsoon is still a risk factor but "we expect CPI (consumer price index, or retail inflation) to undershoot RBI's Jan-16 (2016) projection by 40bps and average 5% in 2015-16. This is likely to create room for further 25 bps cut in current fiscal". The CPI inflation had inched up marginally in May to over 5% from 4.87% in the previous month.
According to the WPI data released by the government on Monday, vegetable inflation was -5.5%, with potato prices falling by about 52%. Protein-rich items like eggs, meat and fish, too, were cheaper in May as compared to the previous month, and so were milk, fruits, rice and cereals. Overall, food inflation was 3.8% — much lower than the previous few months. The May inflation in manufactured items (food products, sugar, edible oils, beverages) declined by 0.64% — lowest in past many months. Inflation in fuel and power basket was at -10.51% on annual basis, though slightly up from April.