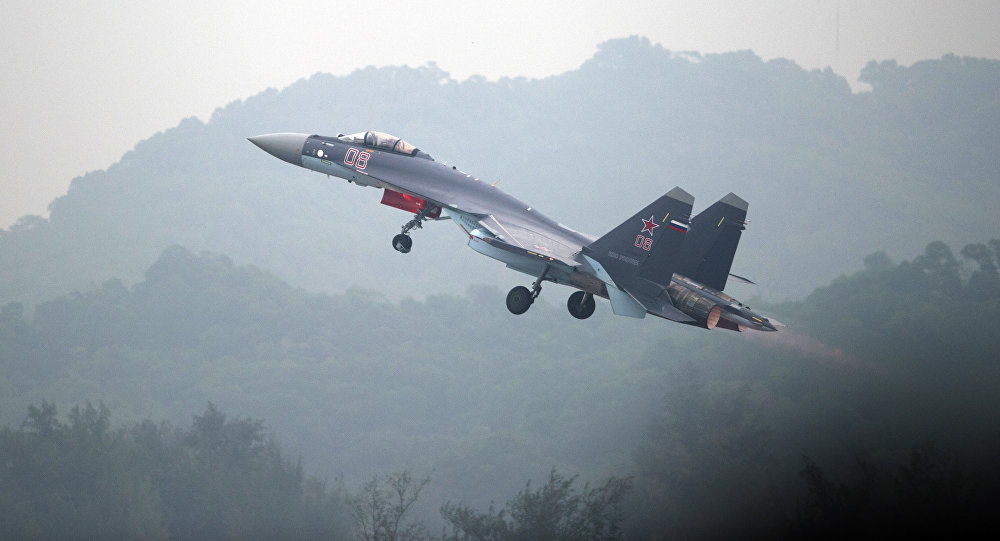 Indonesia is interested in purchasing Russian Su-35 fighter jets to bolster its air force and to convey the country's neutrality in terms of defense cooperation.
Indonesia intends to purchase ten Russian Sukhoi Su-35 Flanker-E air superiority fighters.
According to the National Interest, the deal is likely to be be signed in March, and the new aircraft will replace Jakarta's existing force of US-manufactured Northrop F-5E/F Tiger II fighters, beefing up the existing force of Sukhoi Su-27 and Su-30 warplanes.
While the number of aircraft to be purchased appears to be relatively small, it may become the second successful export of Su-35 jets following Russia's recent deal with China, prompting other nations to consider buying this type of warplane.
However, Jakarta Post points out that there may be more to this deal than a simple purchase of military hardware.
"Commitment to strengthen defense cooperation with Russia and the procurement plan is the way for Indonesia to show the world that it is a neutral country in terms of defense cooperation," Indonesian Defense Minister Ryamizard Ryacudu said, according to the newspaper.
"We have F-16s from the US. We have many war vessels from Europe too. We also engage in many other forms of defense cooperation with the US. We don't favor any one country," he added.
Indonesia's Political, Legal and Security Affairs Minister Luhut Pandjaitan also remarked that seeks greater intelligence and defense cooperation with Russia because "too much of our cooperation is with Western countries."
"Russia is no less sophisticated than the US… We don't cooperate enough with Russia. It makes sense to cooperate with them in intelligence-sharing," Luhut said.
The Su-35 jet (NATO reporting name Flanker-E) is an upgraded version of the Su-27 multirole fighter. The aircraft was first presented to a foreign audience during the 2013 Paris Air Show.