ALMORA: Trade on the Indo-China border increased by 13.3% in 2015. According to officials, while, imports increased by a significant 31.1%, exports fell by 10.8%. Indo-China border trade concluded on the last day of October, with traders crossing the 17,500 ft-high Lipulekh Pass to enter India. The last 15 traders who were at Taklakot Tibet traders' mandi crossed the border and reached Gunji village on Saturday. They are expected to reach Dharchula on Tuesday.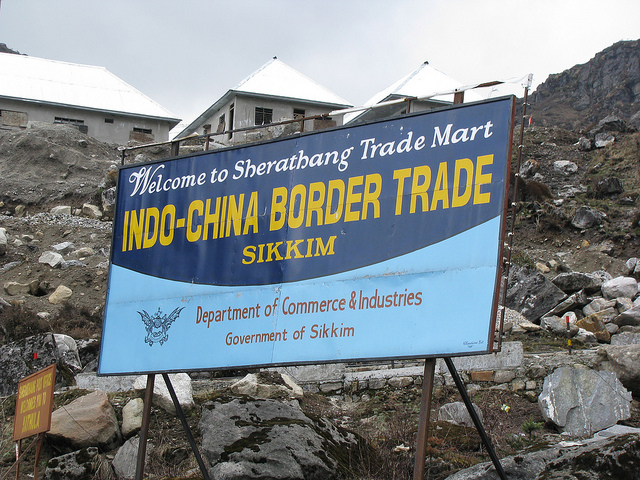 "This year, the total trade was Rs 4.88 crore, out of which imports stood at Rs 3.26 crore, which is 31.1% more than last year," said PS Kutiyal, assistant trade officer for Indo-China trade.
However, for Indian traders, business this year was less, as exports decreased 10.8% to Rs 1.62 crore. "This year, the number of Tibetan traders who came to the border was very less. So our traders couldn't sell much of their items. We were told that not many Tibetan traders got permits from the Chinese government to participate in the trade," said Kutiyal.
A total of 77 traders and 113 helpers participated in this year's trade, although the government of India issued a total of 400 trade permits. "This year, road conditions were much better. The weather was clear, and there were no major roadblocks anywhere on the route, unlike last year, when some of the traders were stuck due to snowfall," said Kutiyal.
This year, the traders reached Taklakot mandi on the other side of the border in the first week of July. Archana Gunjiyal, the gram pradhan of Gunji village who participated in the trade this year told TOI, "Trade this year has been the worst in my experience of many years. We couldn't sell coconuts, sweets, mishri or jaggery. The Chinese traders said the mishri and jaggery have to come in packaged units with expiry dates written on them. The value of yuan has also increased to Rs 11. This year the only item we could sell properly was matchboxes. Many items have been kept at warehouses. They will all rot if we can't sell even next year. Moreover, not many traders arrived at the mandi this time."
The goods the traders procured from this year's trade will now be sold at Jauljibi Mela, which starts on November 14 in Jauljibi on the Indo-Nepal border.
With the Indo-China trade ending, the temporary customs office at Kalapani and police station at Gunji also closed down on Saturday. Indo-China trade typically begins on June 1 every year, when the Lipulekh Pass is opened for trade and the Kailash Manosarvar yatra.
Indian traders export coffee, jaggery, utensils, mishri, tobacco, woollen clothes, borax and carpets among other things. Due to unemployment, more than 250 traders and helpers belonging to Dharchula depend on this trade for their yearly earnings. India-China border trade was an ancient trade, and was stopped in 1962 after Indo-China War. It was resumed only in 1992.