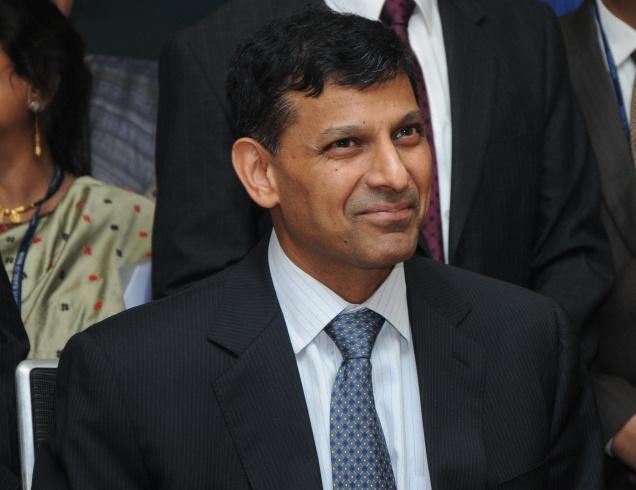 Reserve Bank of India Governor Raghuram Rajan sought to allay fears about India's weak exchange rate saying that it is broadly in the right place and the country's trade is likely to be muted for some time.
"Don't worry about the exchange rate. It's broadly in the right place. An ideal exchange rate is neither strong nor weak, but just right," Mr. Rajan said while delivering the First Ramnath Goenka Memorial Lecture organised by the Indian Express. "Indian trade is likely to be muted for some time. But we are not alone in this. Global trade is weak."
Apart from the exchange rate and the weak global economy, Mr. Rajan pointed to several other reasons that could be leading to this decline in global trade. The first, he said, is that as countries get more developed, they begin to consume services more, which are not generally traded. The second reason was that the trade in capital goods has seen a decline.
And the third reason was that countries are increasingly pulling inwards. That is, their supply chains are increasingly being geared towards their own needs rather than the needs of other countries, Mr. Rajan explained, giving the example of how China's begun to increasingly look inward.
"While the RBI Governor will no longer be able to set monetary policy unilaterally, I believe shifting the decision to a committee is in the economy's interest. It will provide more continuity in the event of a change of Governor and will also protect against the various pressures that affect the RBI," Mr. Rajan said.
"I believe the monetary reforms of this government will stand out as one of its major achievements."
The Monetary Policy Committee, the composition of which was laid out in the Finance Bill 2016, will be in charge of keeping inflation within specified targets, failing which it will be answerable to the government.
Economic stability
While emphasising the need for macroeconomic stability, the Governor lauded the government on its adherence to its fiscal targets and in focussing on structural reforms. "Importantly, when global growth is uncertain, we should make sure that our domestic environment promotes strong, sustainable, and stable growth. This requires a firm platform of macroeconomic stability," he said.
"Economists will say we need structural reforms. But such moves tend to upset constituencies. The problem is that the costs are immediate and well-defined. But it is an ill-defined group which doesn't know if it will benefit from the changes later on."
The Governor also pointed out that the cumulative FDI in this financial year till January at $38.7 billion was just $3 billion short of the highest FDI ever recorded in India, of $41.7 billion in 2008-09, and there were two months still to be completed.