India's rupee rose from a five-week low on speculation exporters sold dollars and after central bank Governor Raghuram Rajan said it will become more attractive as an investment currency.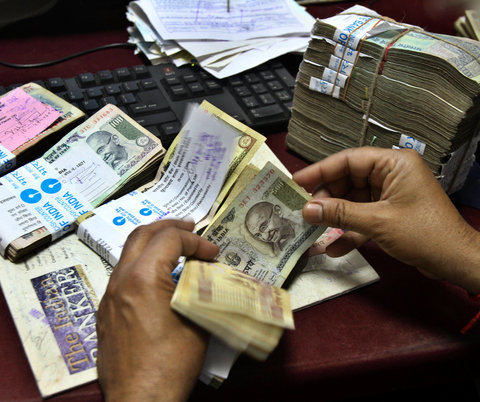 Most Asian currencies and equity markets climbed Wednesday amid renewed global appetite for riskier assets. "There are lots of people elsewhere who want to buy rupee bonds because of higher rupee interest rates and greater confidence in Indian inflation prospects," Rajan said in a Tuesday interview at the Reserve Bank of India headquarters in Mumbai.
The rupee rose 0.3 percent, halting a two-day drop, to 65.4850 a dollar in Mumbai, prices from local banks compiled by Bloomberg show. It slipped to 65.7125 on Tuesday, the lowest level since Sept. 30.
"Exporters were seen selling dollars in the market to take advantage of the recent rupee weakness," said Arnab Sardar, a Mumbai-based currency trader with Dhanlaxmi Bank Ltd. "Gains in other regional markets also provided support."
The yield on sovereign bonds due May 2025 was steady at 7.65 percent, according to the central bank's trading system. The RBI is trying to encourage corporate borrowing abroad in rupees, Rajan said in his interview.
"Positive comments by the governor also helped the rupee," said Subramanian Sharma, a director at Mumbai-based Greenback Forex Services Pvt.
China's central bank bought Indian bonds for the first time after the government relaxed curbs on foreign investment, the Economic Times newspaper reported Wednesday, citing a regulatory source it didn't identify.