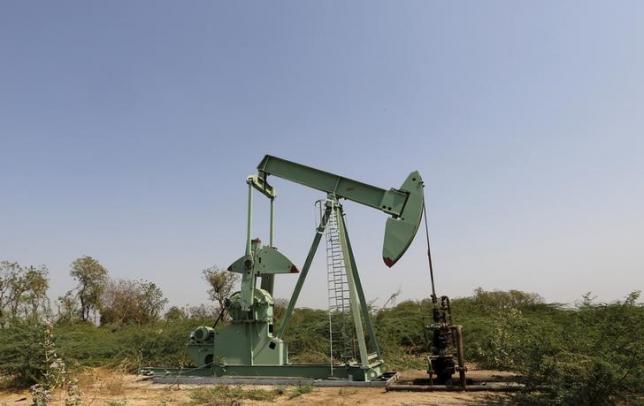 India announced plans to boost natural gas output by allowing explorers to set gas prices on the basis of imported alternative fuels, but analysts said the measures would not be enough to attract investment.
India, which imports about 45 percent of the gas it consumes, wants to ramp up its output and boost demand for cleaner fuel, the country's finance minister Arun Jaitley said during a speech announcing the annual budget on Monday.
Jaitley said the government was considering providing incentives for gas production from deep-water, ultra deep-water and high pressure-high temperature areas, which remain underexplored due to higher costs.
"Their discovery and exploitation has been below our potential," Jaitley said.
The government also plans to provide greater marketing freedom for new gas discoveries and for discoveries in areas that are yet to start production, Jaitley said.
However, analysts said the only alternative fuel India imports is liquefied natural gas (LNG), which is linked to crude oil, prices of which have declined by over 70 percent since August 2014.
"Given that the price of imported LNG is mostly oil-indexed, in the medium term the ceiling would be set at a moderate level, given the muted outlook of crude oil prices," said Debasish Mishra, partner at the consultancy Deloitte Touche Tohmatsu India LLP.
Mishra said a gradual move towards a market-linked gas price regime was a welcome step, as it would encourage domestic production of natural gas, and companies would expect to get higher premiums.
India's Reliance Industries Ltd and the country's largest state-owned explorer Oil and Natural Gas Corporation have both called for a rise in domestic gas prices.
Reliance has repeatedly warned over the last few years that it would not invest in its gas blocks in the Bay of Bengal in eastern India unless it got market-linked prices.
ONGC has also similarly claimed its investments at its fields on the eastern coast of India would be unviable if domestic gas prices did not increase.
In a reprieve to both firms, finance minister Jaitley said that the government would offer a premium on domestic natural gas prices to gas blocks that have already been discovered.