* OVL widens acquisition strategy to look at corporate buy outs
* In talks with foreign partners to rejig E&P expenditure
* Submits $5-billion plan to develop Iran gas field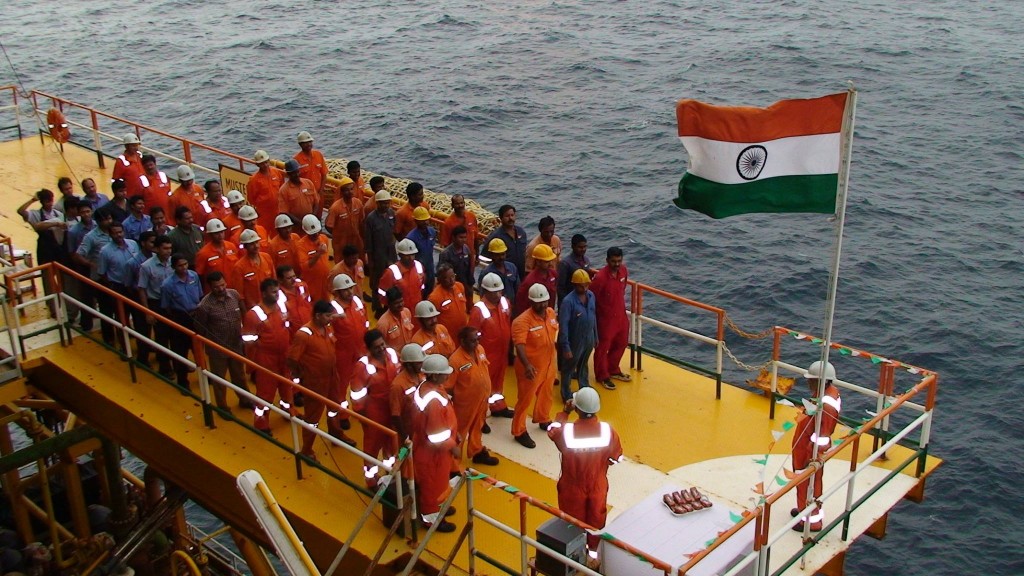 By Nidhi Verma
NEW DELHI, Oct 20 (Reuters) – The foreign investment arm of India's top oil explorer ONGC is targeting $10-$12 billion of oil and gas asset purchases over the next three years, including more corporate acquisitions, its managing director said.
ONGC Videsh Ltd (OVL) hopes to capitalise on cheaper assets after a slump in oil prices and Prime Minister Narendra Modi's diplomatic efforts to boost the global presence of Indian firms.
"Earlier it was an asset-based (strategy) but now we are giving good consideration to M&A," Narendra K Verma, managing director of OVL, told the Reuters Global Commodities Summit.
"Our mandate is huge and we can acquire a larger portfolio through the corporate acquisition route," added Verma, who has overseen $7 billion in deals over four years.
OVL, which produces about 175,000-180,000 barrels per day (bpd) from its overseas assets, wants to double output by 2018 and increase it six-fold by 2030.
The firm has stakes in 33 oil and gas projects from Venezuela to South Sudan but its first corporate investment in 2008, buying Russia's Imperial Energy for $2.6 billion, did not turn out as planned with output slumping to 8,000 bpd from an estimated 60,000 bpd.
Still, Verma said the firm was not put off and was "working on some opportunities where we could see a broader portfolio being available to us."
HOTSPOTS
OVL last month concluded a deal to buy a 15 percent stake in Rosneft's Vankor field to secure access to about 66,000 bpd of oil production at the Siberian field.
But Verma said Africa and Latin America were likely to be the hotspots for new investment with some companies financially stressed due to high capital expenditure and low oil prices.
OVL is also better placed than some of its global peers to invest due to the financial strength of its parent, state-run Oil and Natural Gas Corp (ONGC).
The firm was in talks with overseas partners to reformulate exploration and development expenditure as current revenue at oil firms had halved due to weaker oil prices, he said.
OVL also hoped to wrap up talks in two months to refinance $1.7 billion in loans at LIBOR plus 120 basis points maturing in 2021, versus the current LIBOR plus 195 basis points running to 2020, he said.
ONGC and its Indian partners have submitted a $5-billion revised plan to Iran seeking development rights of Farzad B gas field, Verma said.
The revised contract offered more flexibility and included a mix of production sharing and service contracts, he said, adding investment could double if infrastructure is built to supply gas to New Delhi.