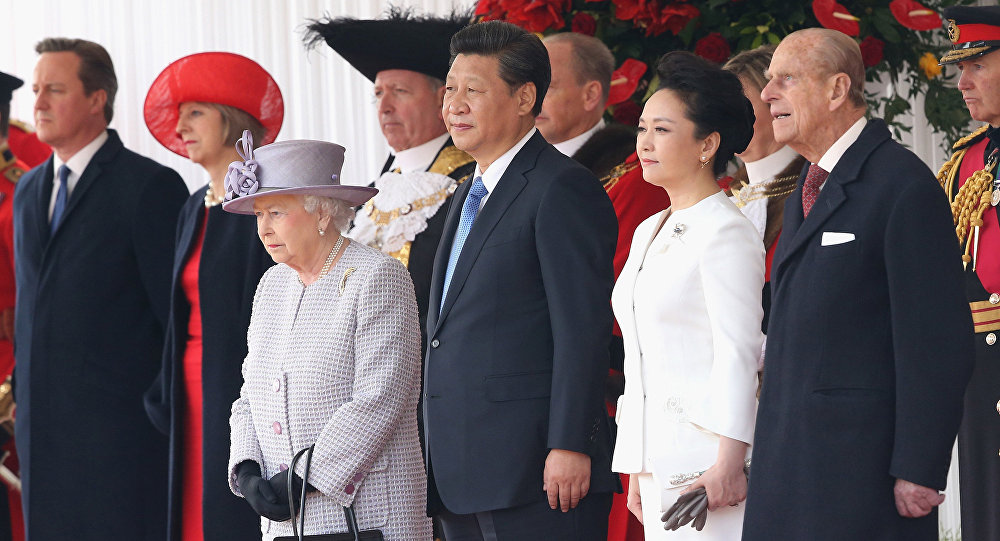 Chinese President Xi Jinping, landed in London to start the first high-level state visit to the United Kingdom in a decade, said that his impressions give "good reason" to believe that the countries' bilateral relations could reach "a new height."
"Although my visit has just started, I am already deeply impressed by the vitality of China-UK relations and the profound friendship between our peoples," Xi said.
The Chinese president lauded the United Kingdom, which is currently vying for greater economic cooperation with China, for leading the world in off-shore trading in the Chinese national currency, the yuan, and being the first to apply to be a founding member of its Asian Infrastructure Investment Bank (AIIB).
"It is fair to say that China and the UK are increasingly interdependent and becoming a community of shared interests," Xi said.
After addressing both houses of the British parliament, the Chinese leader is expected to attend a UK-China business summit and visit several UK educational institutions, as well as businesses, including the Chinese-based Huawei Technologies, and Britain's Inmarsat satellite enterprise.