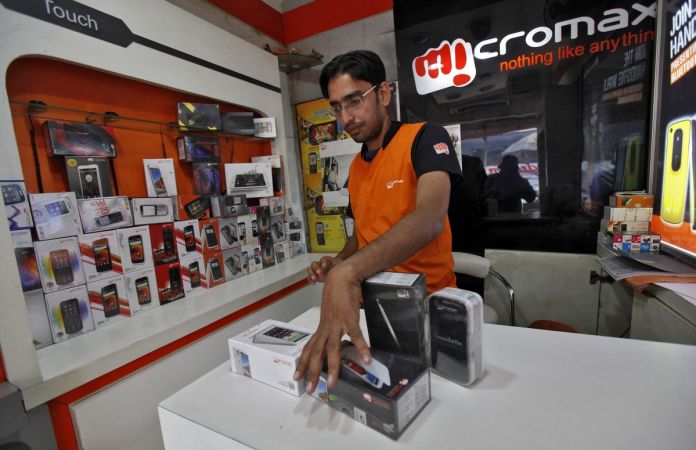 MUMBAI — Micromax Informatics, India's second-largest smartphone maker by market share, plans to sell its pocket-friendly smartphones in China to help it become one of the top five global brands in the segment.
Speaking at the well-attended RISE web technology conference in Hong Kong this week, Vikas Jain, co-founder of Micromax, said that breaking into China is an essential step after India. "If you see the top five global brands, there is not one that is not present in China," he said.
Co-founded by Jain, Rahul Sharma, Sumeet Arora and Rajesh Agarwal in 2000, Micromax is targeting sales of 50-53 million devices in the financial year that began in April. The company said it sells 37-38 million units a year in India, Nepal, Russia and Sri Lanka.
Micromax is also studying the U.S. "At any point in time, we explore two or three markets," said Jain. "In the next 12 months, you will see us in one new country if not two."
According to Jain, the company fuels growth out of profits, and successfully manages a negative cash cycle. It is open to strategic partnerships, but nothing based purely on finance. A public listing is possible one day, but Jain said the company could not have one "without more cash coming in."
A Micromax spokesperson told the Nikkei Asian Review that Micromax is likely to have a "financial event" in the next 24 months, but for now is building its "war chest" through mergers and acquisitions.
Micromax already manufactures over half of its phones using Indian components at its plants at Rudrapur in the northern state of Uttarakhand, and Hyderabad in the south. The company hopes to start production at two more plants in India by year's end. Other components come from manufacturers in China, where it maintains an in-house design team.
Micromax's plan to tap China comes at a time when the market there is softening. Indeed, many smartphone markers, including Apple, view India itself as the next logical growth frontier.
China's own smartphone makers are also tough competition. According to research company Gartner, three Chinese brands — Huawei, Oppo, and Xiaomi — were in the top five in the first quarter of the year, and together accounted for 17% of the global smartphone market.
Oppo performed best in the quarter, moving up to fourth slot with 145% growth in unit sales year on year. Oppo grew strongly in China, taking market share from players like Lenovo Group, Samsung Electronics, and Yulong. Huawei meanwhile found strong demand in Africa, the Americas, and Europe. According to Gartner, Oppo sales in emerging Asia-Pacific nearly doubled, while Xiaomi improved 20%.