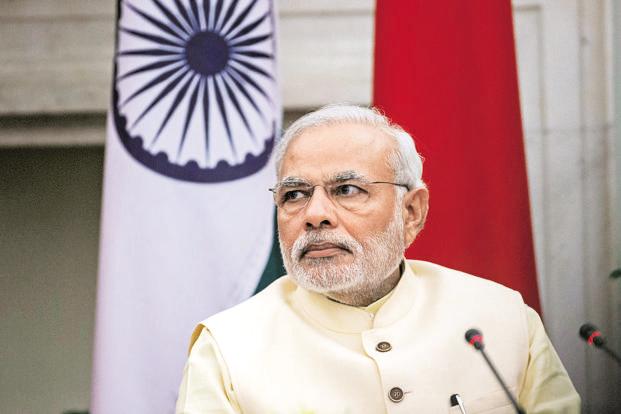 New Delhi: India's economic growth and macroeconomic stability are the result of good policies of the National Democratic Alliance government and not good fortune, Prime Minister Narendra Modi said on Monday, dismissing criticism that the government has been lucky on account of low global oil prices.
"Experts are unanimous that India is one of the world economy's brightest spots. We have low inflation, a low balance of payments, current account deficit, and a high rate of growth. This is the result of good policy, not good fortune," Modi said at Bloomberg's India Economic Summit 2016.
He pointed out that oil prices fell more steeply between 2008 and 2009 as compared to the last two years and yet India's fiscal deficit, current account deficit and its inflation rate were substantially worse in 2009-10 as compared to this year.
He also pointed out that many other emerging economies also depend on imported oil but are not experiencing similar growth rates.
Highlighting the challenges that the government faced while reviving India's economy, he said, "We have not been lucky with global trade or growth. Both are low, and have not helped us in terms of export stimulus. We have not been lucky with monsoons or weather. 2015 and 2014 have both been drought years. Drought was compounded by unseasonal hailstorms.Yet foodgrain production has remained much higher, and inflation much lower than in the last comparable drought year, which was 2009-10."
Taking a swipe at those criticizing the government's policies, Modi said, "For India to be at the top of global growth tables is an unusual situation. Obviously, there are some who find that difficult to digest and come up with imaginative and fanciful ideas to belittle that achievement. The fact is that India's economic success is the hard-won result of prudence, sound policy and effective management."
In his address, the prime minister also stressed the government's achievement of maintaining its fiscal deficit targets even while increasing capital expenditure and facing a steep fall in its share of tax revenues on account of the recommendations of the Fourteenth Finance Commission.
For those doubting India's growth numbers, Modi backed these with credit growth numbers and by pointing out that there had been improvements in the credit ratings of most Indian companies.
Modi also talked about the government's focus on execution.
"Mere announcement of policies, or so-called policies, achieves little. Even more than reformed policies, we need transformed execution. Let me illustrate. The National Food Security Act was passed in 2013 but remained without implementation in most states. In the Mahatma Gandhi National Rural Employment Guarantee Scheme, much of the expenditure was leaking out to touts, middlemen and the non-poor, though expenditure was recorded in the books. We are now implementing the Food Security Act nationwide. We have drastically reduced leakages in the employment guarantee scheme and ensured that money reaches those for whom it is intended," he said.