Mumbai: Canadian billionaire Prem Watsa's Fairfax India Holdings Corp. and Fairfax Financial Holdings Ltd are expanding their footprint in India.
On Monday, debt-laden infrastructure developer GVK Power and Infrastructure Ltd announced that Fairfax India and Fairfax Financial will acquire a 33% stake in Bangalore International Airport Ltd (BIAL) for Rs.2,149 crore.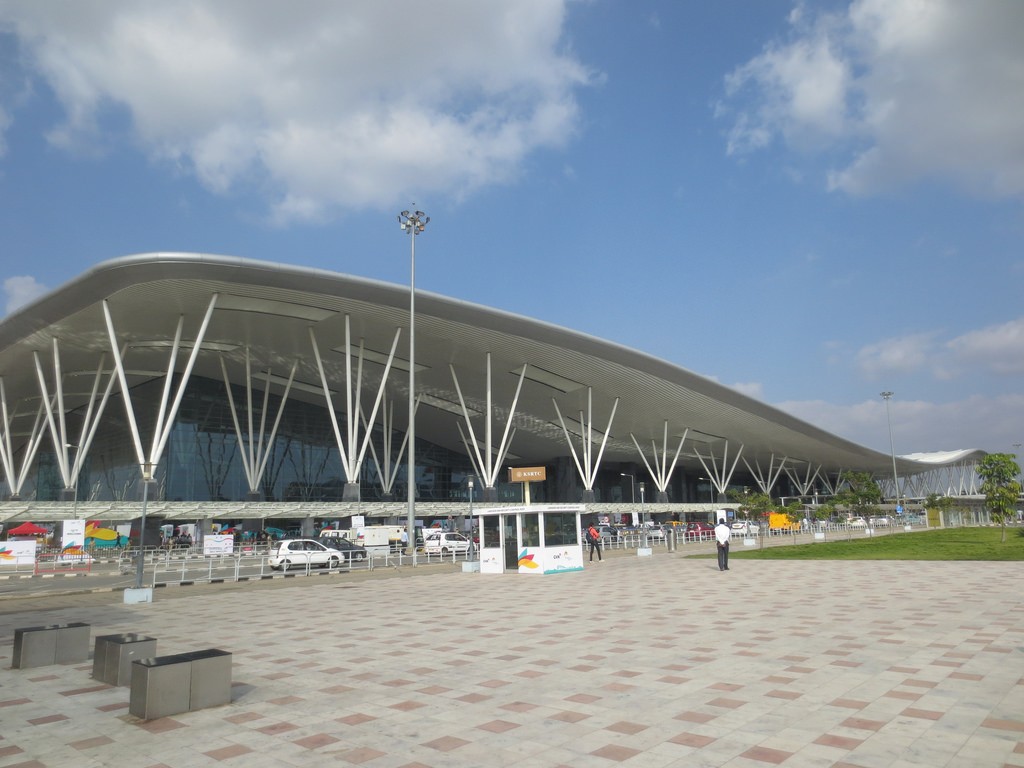 It is the biggest investment by Watsa's Fairfax group since launching an India-dedicated investment company at the end of 2014. It is also the biggest bet the group has taken on the Indian infrastructure sector.
In fact, with the Bengaluru airport deal, the Fairfax group has committed investments worth close to $1 billion in India in the last nine months, data from VCCEdge shows. VCCEdge is the financial research platform of VCCircle.com.
Watsa's Indian investment arm Fairfax India was launched in 2014. In November 2014, the company filed for a public offering in Canada to raise $500 million.
Apart from the funds raised from public markets, the parent firm Fairfax Financial invested $300 million in the India-dedicated vehicle and $200 million more was raised from certain anchor investors.
Fairfax India's total corpus stands at $1 billion.
In an email response, Fairfax said it has so far invested approximately $370 million through Fairfax India.
"The company will invest in businesses that are expected to benefit from India's current pro-business political environment, its growing middle class and its demographic trends that are expected to underpin strong growth for several years. Sectors of the Indian economy that the company believes will benefit most from such trends include infrastructure, consumer services, retail sector and the export sector," Fairfax India said in its public offering regulatory filings.
However, the company will not be limited to investing solely in these sectors and intends to invest in other sectors as opportunities arise, the filing said.
According to Fairfax India's latest annual report, the firm is bullish on India due to several measures taken by the central government such as direct transfer of subsidies; focus on infrastructure such as railways, smart cities, freight corridors; focus on financial inclusion, restructuring of state electricity discoms; reform efforts such as amendments to labour law, new bankruptcy code, etc.
Data from VCCEdge shows that apart from the Bangalore International Airport investment, Watsa's Fairfax, through Fairfax India and Fairfax Financial, has invested close to $628 million across six investments.
Last year in November, Fairfax India acquired a 21.85% stake in the financial services firm IIFL Holdings Ltd for Rs.1,341.37 crore through an open offer. Fairfax, which already owned around 9% stake in IIFL, had announced in July an open offer to buy up to a 26% stake in IIFL.
On 31 October, ICICI Bank Ltd announced the sale of a 9% stake in its general insurance subsidiary ICICI Lombard General Insurance Co. to Fairfax Financial for Rs.1,550 crore.
Also, last year in July, Fairfax India acquired a 74% stake in commodity warehousing and collateral management company National Collateral Management Services Ltd for about Rs.800 crore ($126 million).
Apart from the above investments, Fairfax has invested in companies such as Capacit'e Infraprojects Ltd, Adi Finechem Ltd and Quantum Advisors Pvt. Ltd in the last nine months.
While Watsa's focus on India has increased in the recent months, the Canadian investor is not new to the market. Fairfax's first investment in India was in ICICI Lombard General Insurance in 2000.
The group has also invested in Thomas Cook (India) Ltd, IKYA (renamed Quess Corp.) and Sterling Resorts Ltd.
Fairfax is not the only Canadian investor that's bullish on India. Other Canadian investors such as pension funds Canadian Pension Plan Investment Board (CPPIB), Caisse de dépôt et placement du Québec (CDPQ) and the Public Sector Pension Investment Board (PSP Investments) have in recent times increased their focus on investing in India.
Earlier this month, Kotak Mahindra Group announced a tie-up with CPPIB to launch a $525 million fund to invest in the stressed asset market in India. Till the end of 2015, the Canadian pension fund had invested over $2 billion in India, the fund's management told Mint in October.
In October, Mint also reported that CDPQ and PSP Investments were looking to invest in the Indian infrastructure sector and had started scouting for assets.
According to Anjani Kumar, head of investment banking at CIMB India, Canadian investors such as Fairfax, CPPIB and others have spent considerable time getting familiar with the Indian market in the last few years and are now willing to place bets on the country.
"While they are writing bigger cheques, they are also being very selective in their investments. These investors are taking these bets in situations where the underlying assets are marquee and where the sponsors are credible," he said, adding that these are long-term investors who will take an 8-10 year view on the asset and the macroeconomic situation.
Also, for the US and Canadian investors, the cost of capital is a major advantage when investing in emerging markets such as India, he added.