After a 3 year dip in its reputation, India finally managed to turn its reputation into an upward trend with a 7.4% increase in its reputation in 2015. Post 2011, India's reputation started failing from 51.93 (2012) to 51.0(2013) and then to 49.0 (2014). However in 2015 it bounced to 52.7. This year India has been one of the top 5 gainers in reputation.
The interesting part of the analysis of these reports is that along with raise in the reputation score, India also saw a raise in the reputation ranking. With 25th position in 2012 going down to 29 in 2013 and then to 36th position in 2014, India grew its reputation ranking to close at 33rd position in 2015.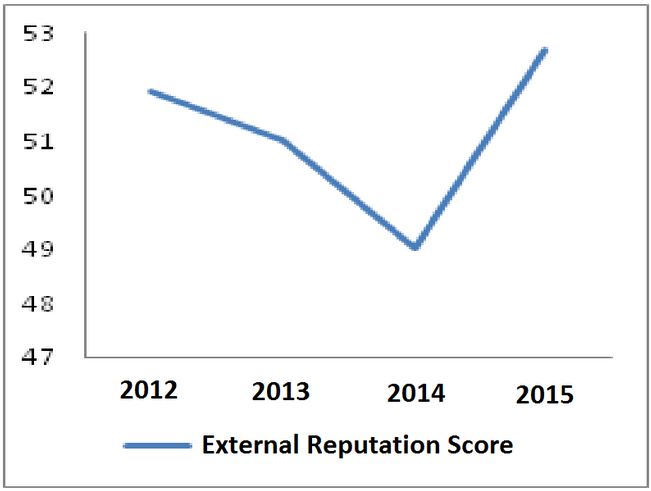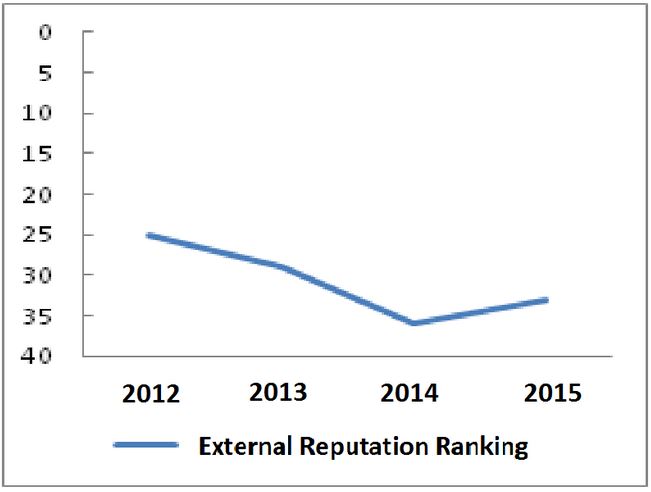 The 2015 year has been good for India as its reputation has been much better than its neighbours. China and Pakistan were ranked at 46th and 53rd positions to have a reputation score of 42.5 and 31.5.
In comparison to the BRICS nations, India's reputation score has been ranked at second position with Brazil on the top. Brazil is listed at 26th position and has a score of 56.1, China at 46 and a score of 42.5, South Africa at 40 and a score of 49.7 and Russia at 52 and a score of 35.1 respectively.
Whilst the external reputation of the country grew well, the internal reputation (perspective of the Indian citizen) have always been high and 2015 saw a marginal growth of 2.9% to close at 81.7 (from 79.4 in 2014). India has always managed to be in the top 5 countries in terms of internal reputation.
(All stats and data are based on information collected over the years on Country Rep Trak reports from Reputation Institute).
What are the factors that led to increase in India's Reputation?
The evaluation of the country's reputation was executed based on 3 dimensions namely Effective government, Appealing Environment and Advanced Economy. The dimensions are sub-divided into multiple factors and are rated as per the country's abilities and opportunities it provides and arrived at the score. For India some of the factors that improved the country's reputation are
1. Change in the Government (with Prime Minister Narendra Modi taking charge in May 2014) created hope among Indian businessmen.
2. Introduction of Make in India and Digital India initiatives, it gave opportunity among foreign customers to do more business with Indian businessmen. The overall feel good factor of the country increased.
3. Aggressive International travel and generating diplomatic relations with various countries both neighbours as well as with the Developed Nations generated opportunities of Investments
4. Changes to the Tourism policy create trust for visitors. Visa-On-Arrival helps foreign tourists to make instant decisions or easy planning regarding to travel to India. Education towards "Athithi Devo Bhava" improves perception towards the visitors.
5. Changes in Foreign Investment opportunities and implementation of FDI offers great opportunity for investments.
6. Implementation of skill development programmes to train workforce for necessary skills helps to eliminate the supply and demand gap which generates interest to setup more businesses in the country.
7. The Decision to bring in more number of IITs and IIMs in the country offered opportunities to incubate more knowledge and talent, there by offering opportunities for companies to hire better talent.
The Inference
If India continues to create better relations with other nations and provide good opportunities to engage with the country, not only that the business opportunities grow, but also the tourism would get a big boost. However there are lot of questions to be answered such as "Would this positive trend stay positive or will it dip again?", "Can India itself to increase its reputation value to become top 20 reputed countries?" or "With 7.4% increase in its reputation has the acche-din begun?". Only time will tell!
Though India is still to pick up in its policies and methodologies to engage with people and businesses on building better reputation, we still have a long way to go. There is lot of hope from the existing government to change India to offer better opportunities. But it is not just the government's role, Reputation has to be built by each business and each industry. India can grow when MSMEs & SMEs grow. They drive the country's economy. The first step to it is assessing the reputation and build where necessary.
(Author: Satish Kota)