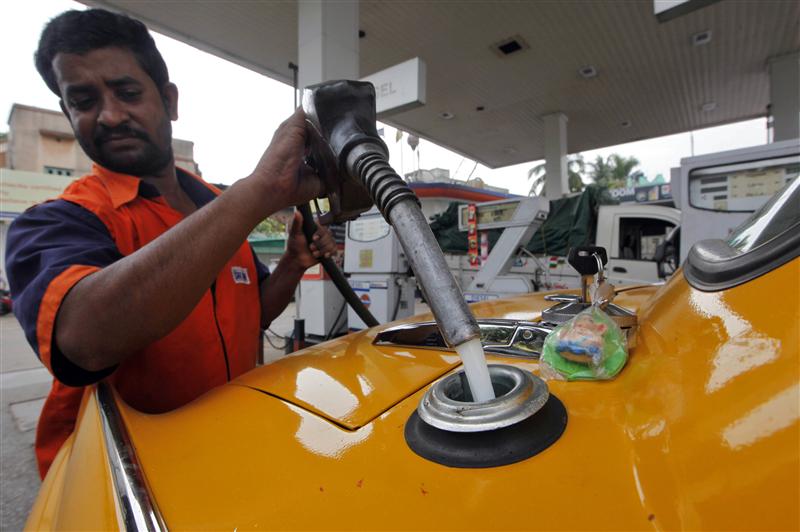 India's fuel demand rose 6.4 percent in November compared with the same month last year, driven by higher sales of gasoline as discounts and festive season buying boosted passenger vehicle sales.
Consumption of fuel, a proxy for oil demand, totalled 14.8 million tonnes, data from the Petroleum Planning and Analysis Cell (PPAC) of the oil ministry showed.
The rise in India's fuel demand is in contrast with sagging oil consumption in China, the world's second biggest economy.
The International Energy Agency last month said India would be the most important driver of energy demand growth in the world in the years to come.
India's federal government ended subsidies on diesel sales in October last year and since then frequent changes in retail prices have narrowed the pricing gap with gasoline.
Consumption of gasoil or diesel, which makes up about 40 percent of refined fuels used in India, grew at its lowest in five months, rising 1.6 percent to 6.1 million tonnes.
A temporary ban on diesel vehicles and plans to ration road use in the Indian capital is likely to hit consumption.
Sales of gasoline, or petrol, were 17.2 percent higher from a year earlier at 1.77 million tonnes as passenger car sales in the month rose a little more than one-tenth.
Cooking gas or liquefied petroleum gas (LPG) sales increased 2.8 percent to 1.62 million tonnes, while naphtha sales surged 39.7 percent to 1.05 million tonnes.
Sales of bitumen, used for making roads, were 2.1 percent lower, while fuel oil use edged up 0.4 percent in November.