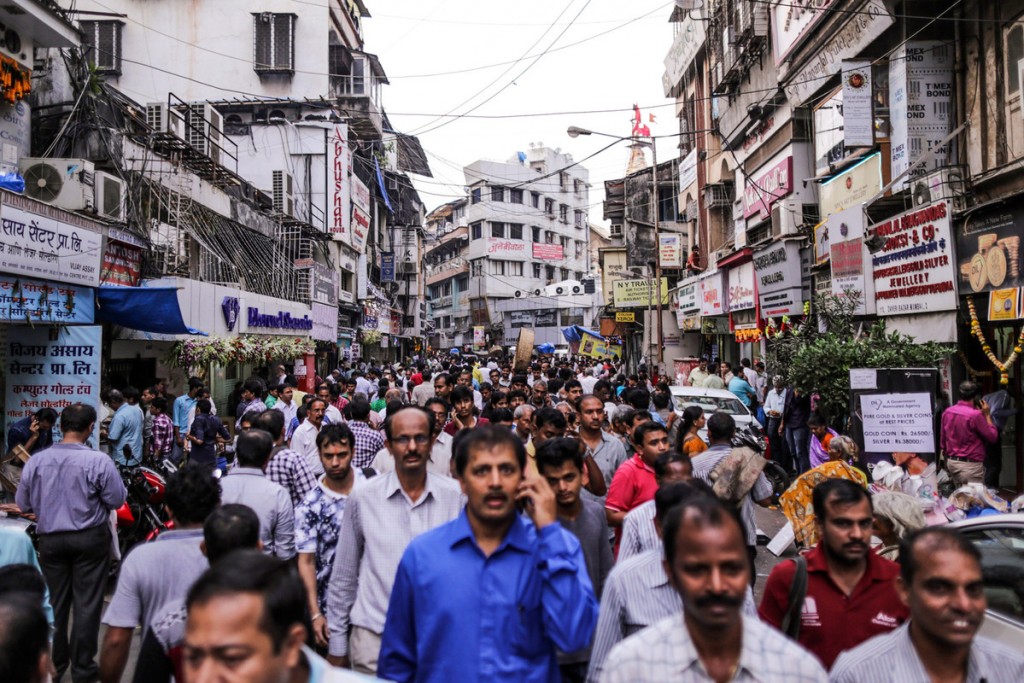 Chinese Premier Li Keqiang's name has been attached to another economic gauge, covering another billion people: this time in India. And the picture the Indian Keqiang index is painting is more downbeat than glowing official data.
Indian stock brokerage Ambit Capital established the Keqiang index for the subcontinent as it tries to unravel the mysteries of new gross domestic product data introduced in January that has puzzled economists since.
Li, as a regional official in China, liked to scrutinize electricity consumption, rail cargo volumes and loan disbursements to take the pulse of China's economy. He told a U.S. ambassador that such data captured the reality of growth better than "man-made" GDP, according to WikiLeaks.
In neighboring India, doubts over GDP have increased as a new data series showed a booming economy outpacing China, which doesn't square with data on the ground, according to Ritika Mankar Mukherjee, an analyst at Mumbai-based Ambit who worked on the index.
"Everything you know from corporate captains, from corporate management, from the government machinery is telling you that the economy is slowing down, but the GDP data is telling you something that doesn't quite add up," Mukherjee said.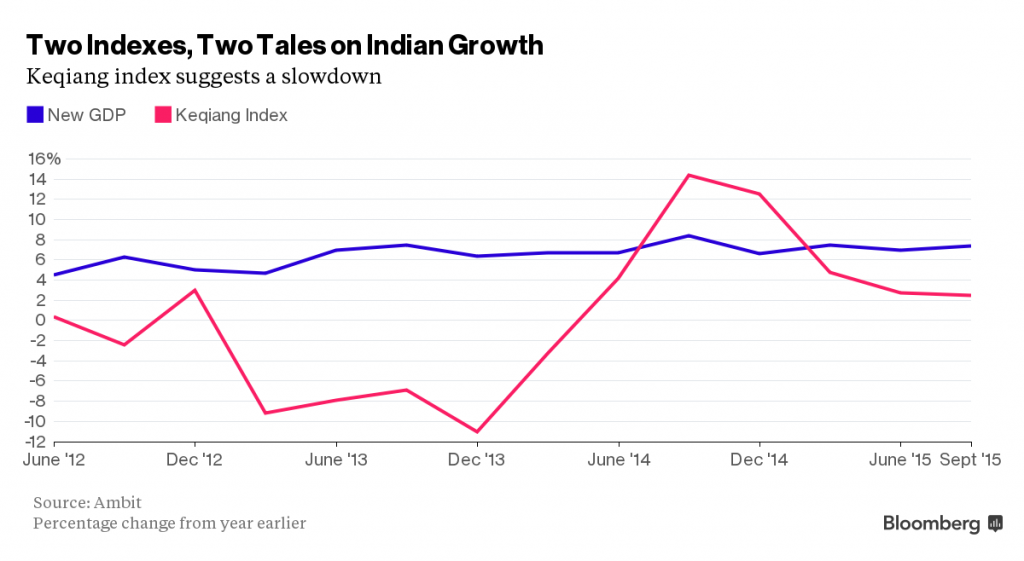 Ambit's Keqiang index combines motor vehicles sales, power consumption, capital goods imports and cargo handled at airports to capture private consumption and investment demand. The name is easy to grasp and remember by investors, Mukherjee said.
While the government reported growth accelerated to 7.4 percent in the three months through September from 7 percent in the prior quarter, Ambit estimates a deceleration to 6 percent from 6.3 percent.
Yet there is a silver lining, according to Ambit. The slowdown actually reflects Prime Minister Narendra Modi's efforts to break from India's old growth model.
"You'll have smaller subsidies coming from the central government, you'll have a smaller black economy and you'll have crony capitalism curtailed to some extent," Mukherjee said. "While each of these resets will be very positive for the country from a long term perspective, all of this in the short term is extremely negative for GDP growth."