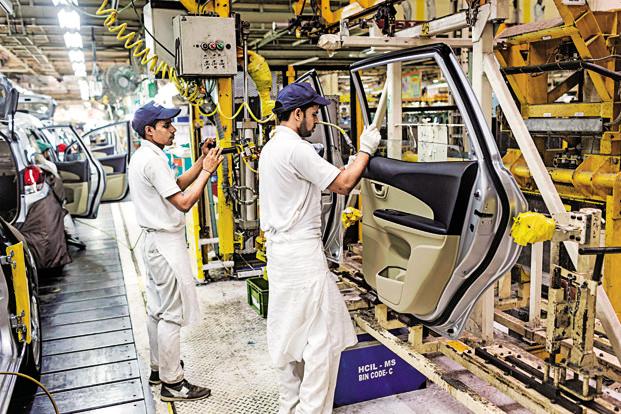 New Delhi: India's exports shrank in January for the 14th straight month on continued weak demand from Europe, but the Reserve Bank of India (RBI) said it would not follow countries such as China and Japan in pushing down the currency to help.
Exports fell 13.6% from January a year ago, while imports contracted 11.01%, data from the ministry of commerce and industry showed on Monday.
Finance minister Arun Jaitley, who will present his annual budget on 29 February, could announce incentives to boost exports, as India's textile sector faces competition from Bangladesh and Vietnam. Prime Minister Narendra Modi has backed an export-focused 'Make in India' drive as the path to prosperity.
Reserve Bank of India governor Raghuram Rajan has resisted pressure from exporters and policy makers to devalue the currency to support exports.
"I personally feel sustained devaluation is neither feasible nor a good strategy," Rajan told industrialists in Thiruvananthapuram.
Aditi Nayar, an economist at ICRA, the Indian arm of rating agency Moody's, said: "India's performance is weaker than several emerging markets, because of the adverse impact of currency movements."
The trade deficit for January narrowed to $7.64 billion, mainly due to soft demand for imported crude oil and falling prices of imported commodities, versus $11.66 billion a month ago.
India's passenger car exports declined 18.95% to 33,909 units in January, with lower sales in Europe and neighbouring countries, an official at the Society of Indian Automobile Manufacturers said.
Asia's third largest economy is expected to grow 7.6% in the 2015-16 financial year that ends in March, overtaking a slowing China to be world's fastest growing major economy.
India is targeting economic growth of between 7.5% and 8% next financial year, economists said, although they said goods and service exports were unlikely to improve in near future.
"We expect overall merchandise exports may continue to record single-digit contraction over April-June 2016," ICRA economist Nayar said.