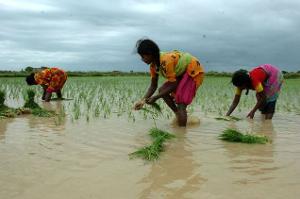 NEW DELHI: It hasn't washed away the fears of deficit rainfall, but the monsoon's satisfactory performance so far has sharply reduced the possibility of a second consecutive drought in the country this year.
In a drought year, average nationwide rainfall is at least 10 per cent below normal. As of now, almost halfway into the rainy season, the monsoon is 2 per cent below average, still within the normal range of 96 per cent-104 per cent.
From here on, a countrywide drought would occur only if rains are more than 14 per cent below average for the rest of the monsoon season. Given that overall meteorological conditions have been adverse for rains in India because of the El Nino factor, monsoon has so far been better than expected.