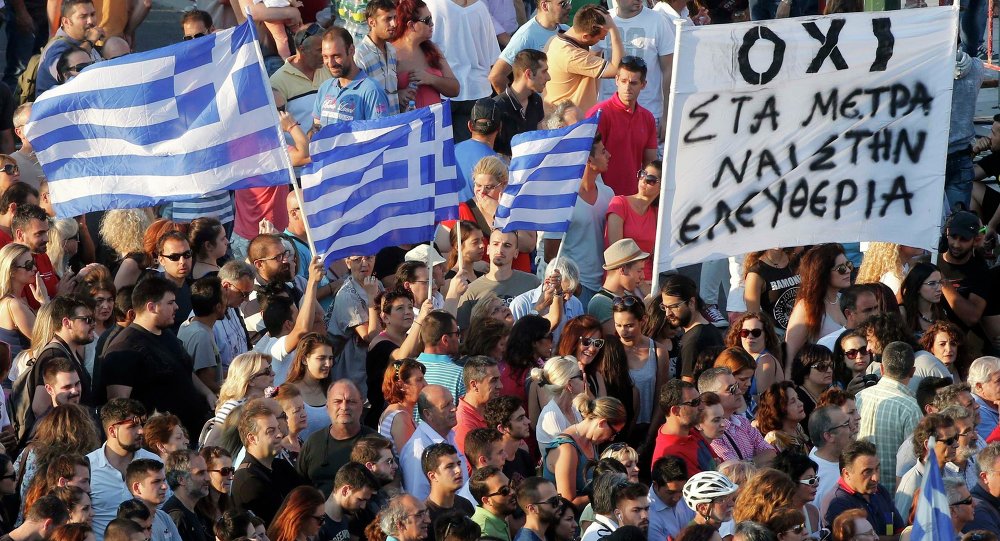 Asked whether the BRICS New Development Bank (NDB) could provide assistance to Greece, the president said that due to a lack of funds in the long term, priority will be given to member countries.
"I expect the European Union to achieve a resolution to the problem of Greece. And I think that the negotiation process is open."
BRICS members — Brazil, Russia, India, China and South Africa — signed an agreement to create the NDB, a mutual development bank with an initial capitalization of $100 billion, in July 2014 at a BRICS summit in Fortaleza, Brazil.
Russia invited Greece to become an NDB member in May.
Greece's financial situation deteriorated sharply after the 2008 Wall Street meltdown. Since 2010, the International Monetary Fund (IMF), the European Central Bank (ECB) and the European Union have allocated bailout funds for Greece amounting to about $270 billion.
Greece's overall debt stands at about $350 billion.
On Thursday, Greece submitted its reform proposals to the creditors, necessary to secure a third bailout package. The previous bailout program expired on June 30th amid failed talks between Athens and its lenders and Greece's failure to make a June repayment to the IMF.
The BRICS New Development Bank was created as an alternative to European financial institutions, such as the IMF. However on Tuesday, Russian Economic Development Minister Alexei Ulyukayev said that Greece cannot currently join the bank.
Greek aid was not discussed at the current BRICS summit underway in the Russian city of Ufa, according to Ulyukayev.