Car sales in India rose for the 11th month in a row in September, new industry data revealed on Friday.
Sales growth rose 9.5 per cent in September, with carmakers selling 169,590 cars in September, said the Society of Indian Automobile Manufacturers (SIAM).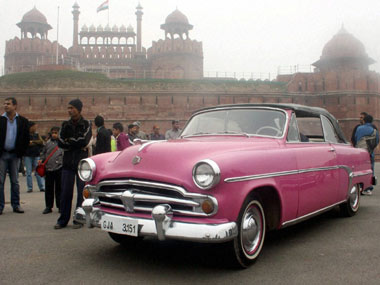 Total passenger vehicle sales rose 3.8 per cent from a year earlier to 232,167 vehicles in September.
Siam expects the passenger vehicle industry to post sales growth of 6-8 per cent this year.
The Indian economy is experiencing a fragile and uneven recovery.
Growth of India's private sector output faded in September, shows a new survey on Tuesday.
The Nikkei/Markit Services Purchasing Managers' Index eased to 51.3 in September from August's 51.8.
"India's economy lost steam in September, with growth fading across both the manufacturing and service sectors," said Pollyanna De Lima, economist at Markit.
India's manufacturing activity also slowed to a seven-month low during the month as businesses struggle due to weak demand, both at home and overseas.
India's central bank downgraded its 2015 growth estimates to 7.4 per cent from 7.6 per cent last week.