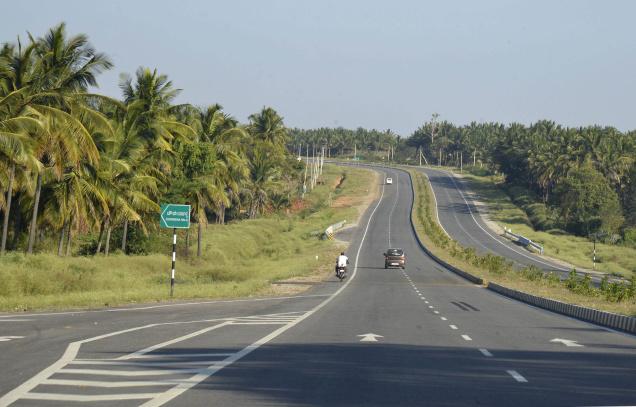 The union government on Wednesday approved the hybrid annuity model for building national highways, paving the way for construction of 28 projects worth Rs. 36,000 crore this fiscal year.
The move will speed up the construction of roads in the country by renewing interest of private developers in highway projects as the risk will be distributed between the government and the private players.
"The Cabinet Committee on Economic Affairs, chaired by the Prime Minister Narendra Modi, has given its approval for the Hybrid Annuity Model as one of the modes of delivery for implementing the Highway Projects… The main object of the approval is to revive highway projects in the country by making one more mode of delivery of highway projects," according to a statement from the Ministry of Road Transport and Highways.
The government plans to build 28 national highway projects worth Rs.36,000 crore this fiscal year, a senior Road Ministry official told The Hindu.
Under the public-private partnership (PPP) model, the government will invest 40 per cent of the construction cost for building highways and the balance will come from the private developer. The government will invest money in five equal instalments based on the targeted completion of the road project.
The private developer will recover his investment from the government by receiving annuity payments over a period of 15 years. Under this model, the highway toll tax will be collected by the government unlike the build, operate and transfer (BOT) toll model where the private sector collects it. "So, there is no revenue or traffic risk on the part of the developer," the official added.
"It is a fairly sensible risk-sharing model because it requires the private sector to focus on areas which bring in efficiency mainly in capital cost, project completion time and quality. This model will bring in long-term infrastructure funds like pension funds into the sector," said Manish Agarwal, partner and leader, infrastructure at PwC India.
A government official said this model will double the speed of highway construction in the country as the government will no longer will be dependent on its limited financial resources and the expertise of private sector will be utilised to operate and maintain the roads.
5,000 km highway projects
In the next two fiscal years, the government will build more than 5,000 km of national highways based on the hybrid annuity model, the official said. In the present fiscal year, 1,000 km national highway projects were awarded through the BOT model – where a private operator funds the project, operates it for a period and transfers it back to the government – and 3,000 km through the engineering, procurement and construction (EPC) model in which the government pays the contractor a sum to build the project.