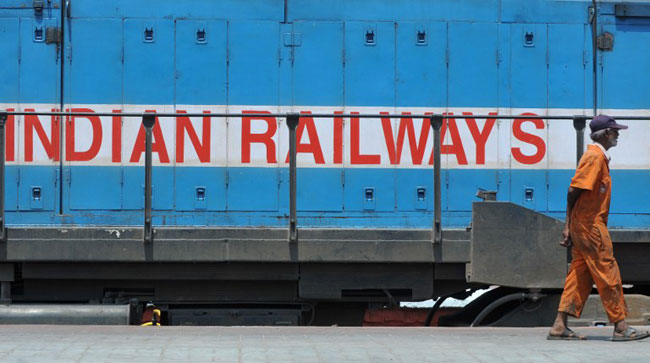 The government's focus on developing and reforming the Indian Railways will help the national transporter emerge as the next growth engine for the country's economy over the next decade, a report stated.
Leading brokerage JM Financial has come out with its report 'Railways: Turning the Corner' focussing on Indian Railways.
The report stated that huge investment in the sector is expected to have a multiplier effect of 5.73% on the country's GDP.
The government is also working on a long-term structural reforms which will help transform the Railways from a government-led monopoly, the report stated.
Over the past one decade, the government has spent only 0.3-0.5% of its GDP as capital investments in the Railways, while the roads have been getting considerably higher allocations, it said.
This neglect is even clearer from the collections of the diesel cess authorised by the Central Road Fund Act. While the Railways gets only 12.5% of the total amount annually credited to the fund, roads get 50% of the share, the report further said.
It can be noted that Prime Minister Narendra Modi-led government had chosen the Railways as a big driver for country's growth with a capital investment of Rs 8.5 trillion over next five years, which is 3.3 times over the previous five years.
This is a clear break from the decades of under-investments in building physical infrastructure which led to lower capacity expansion.
Noting that the railways has had a weak track record for executing projects, the report notes that historically, many of its projects have suffered from time and cost overruns.
During the last 30 years, out of the 676 projects worth Rs 1,57,800 crore sanctioned, only 317 projects have been completed as of 2014. The remaining 359 projects, which currently require Rs 1,82,000 crore investment, are delayed due to various reasons such as land acquisition, cost overruns, insufficient funds, etc, it said.
Out of the 99 new lines sanctioned in the past decade worth Rs 60,000 crore, only one project is complete as of 2014.
In the past 25 years, the Railways has added a meagre 7% to its network in terms of track length to 114,907 km, while the roads have more than doubled during the same period.