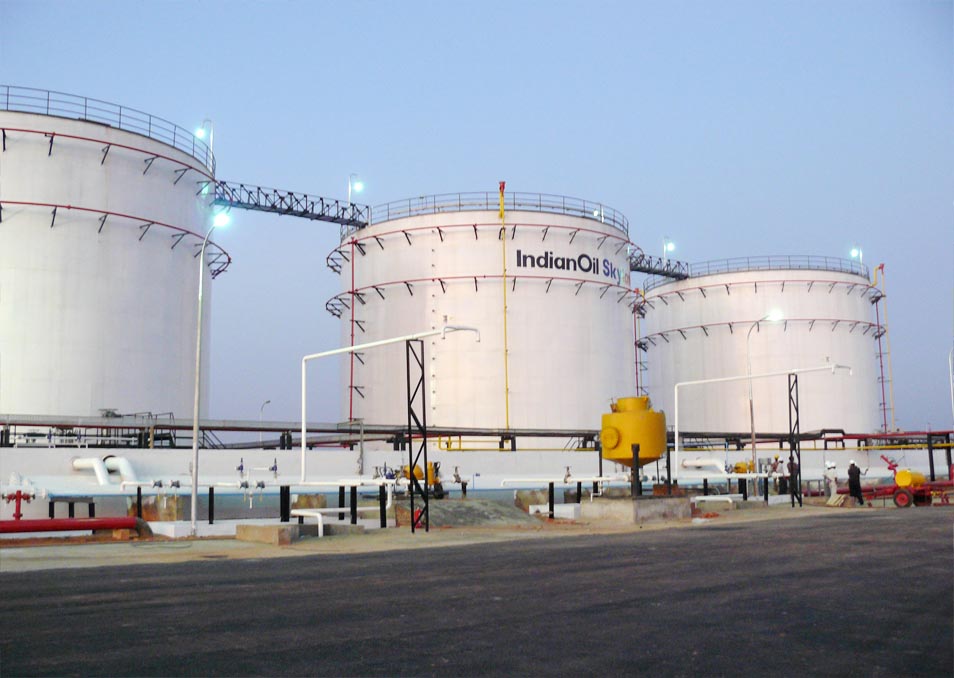 New Delhi: Indian Oil Corp. Ltd, India's largest oil firm, will invest Rs.1.75 trillion over the next seven years on expanding refinery capacity, building petrochemical plants and laying pipelines, a company official said.
The plan includes spending Rs.34,555 crore in the 15 million tonnes a year Paradip oil refinery in Odisha that has recently started producing fuel. Besides, the refinery expansion projects planned include raising Panipat refinery capacity to 20.2 million tonnes from 15 million tonnes currently at a cost of Rs.15,000 crore as well as raising capacity at Koyali, Mathura and Barauni units by 2020, the official said.
Paradip has started producing fuel and helped Indian Oil Corp. regain the top refinery slot in the country, the official said. Prior to Paradip, its eight refineries had a cumulative capacity of 54.2 million tonnes of crude oil. Paradip helped IOC overtake Reliance Industries, which has twin refineries at Jamnagar in Gujarat with a capacity of 62 million tonnes.
Essar Oil is the only other private refiner having a 20 million tonnes a year unit at Vadinar in Gujarat. The official said IOC is looking at raising capacity of its 13.7 million tonnes a year Koyali refinery in Gujarat by 4.3 million tonnes as well as hiking capacity of Mathura refinery in Uttar Pradesh by three million tonnes to 11 million tonnes in two stages—first to 9.2 million tonnes and then to 11 million tonnes.
A small capacity addition of 0.5 million tonnes is also planned at 7.5 million tonnes Haldia refinery in West Bengal. Also Barauni refinery in Bihar will be expanded from 6 million tonnes to 7 million tonnes in first phase and than to 9 million tonnes in second, he said.
"We are also setting up a 700,000 tonnes per annum polypropylene (PP) plant at a cost of Rs 3,150 crore at Paradip. The plant is to be built by 2017-18," the official said. IOC will use propylene from cracked LPG and ethylene from refinery offgas to produce plastic that is used in making furniture, disposable cups and trays, printed packaging material, plain and transparent films, currency notes, food packets and pressure-sensitive tapes.
The official said the company is also looking at setting up a 5 million tonnes a year LNG import terminal at Ennore in Tamil Nadu. New pipelines planned include Paradip-Raipur-Ranchi product pipeline, debottlenecking of Salaya-Mathura crude oil pipeline, augmentation of Paradip-Haldia-Barauni crude oil pipeline, Paradip-Hyderabad pipeline and Jaipur-Panipat naphtha pipeline. The new expansion planned will cater to fuel needs of north and western India, he added.