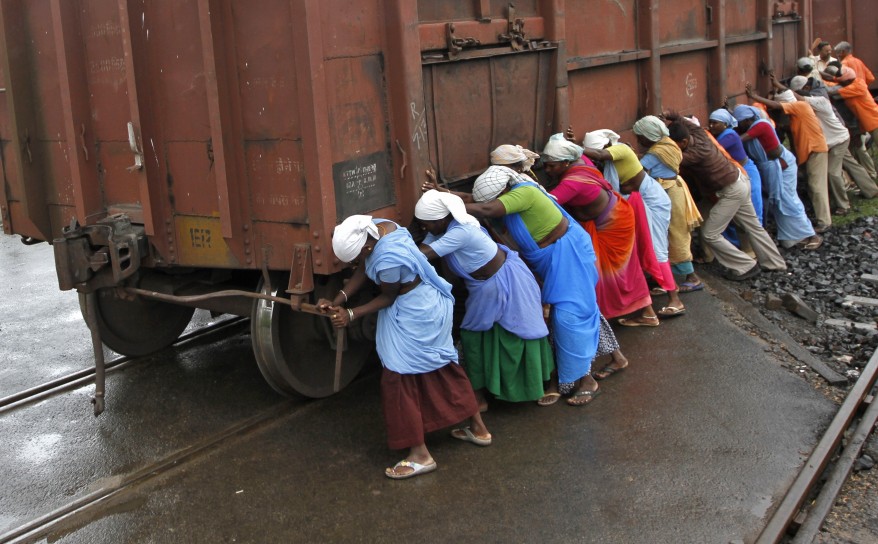 NEW DELHI: Government today said it will soon introduce a bill to provide for mandatory national minimum wage and go ahead with labour reform measures to protect the interests of poor workers.
Winding up a debate on the Payment of Bonus (Amendment) Bill, 2015 in the Lok Sabha, Labour Minister Bandaru Dattatreya also said that following the recommendations of the second national labour commission, 44 central labour laws would be converged into four codes.
"The four codes would be — code on industrial wages, code on industrial relations, code on social security and code on safety and security conditions of workers," he said.
"I will bring in this House a national minimum wage bill which will have a statutory provision so that every worker in this country gets a fair wage. Till now, the minimum wage is non-statutory," he said.
The government would also ensure social security, wages and job security of workers, Dattatreya said.
Saugata Roy (TMC) sought to know from the minister whether the labour reforms are intended to benefit the big businesses and whether the laws would bring in 'hire and fire' policy. "If that is the case, then we will oppose tooth and nail," Roy said.
Currently, each state decides on the minimum wage in its jurisdiction. According to the Labour Ministry, a national benchmark will do away with discrepancies, improve the salary threshold and bring in some pay parity across the country.