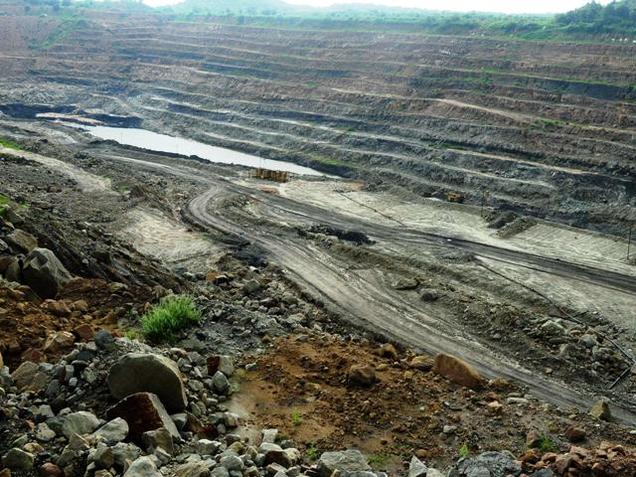 The government will amend the mining law in order to facilitate transfer of mines allotted for captive use to end-user industries and to unlock thousands of crore worth of investments stuck in debt-laden minerals and commodities sector, according to the Mines Ministry.
The Mines and Minerals (Development and Regulation) Act of 1957 was amended last year to ensure all mining rights for major minerals are auctioned transparently rather than allotted arbitrarily as was the case in the past. But a clause in the law barred transfer of captive mines that were not auctioned.
Large investments such as Birla Corp's Rs.5,000-crore purchase of two Lafarge India cement units and Kumar Mangalam Birla Group's takeover of Jaypee Group's cement plants in Madhya Pradesh, are stuck due to this clause. Birla Corp could take over Lafarge's cement plant but won't get access to the captive limestone mines linked to the plant, making the transaction unviable, the industry had told the government.
The amended Bill, likely to be tabled in the Budget Session of Parliament, includes just one new clause that allows the transfer of such mining leases, subject to terms that the central government would prescribe.
"The transfer provisions will also allow mergers and acquisitions of companies and facilitate ease of doing business for companies to improve profitability and decrease costs of the companies dependent on supply of mineral ore from captive leases," the Mines Ministry said.
"The transfer of captive mining leases, granted otherwise than through auction, would facilitate banks and financial institutions to liquidate stressed assets where a company or its captive mining lease is mortgaged," according to the ministry.
Consolidation in stressed sectors like metals and cement is critical as companies seek to lower their debt levels by hiving off assets. The Hindu had reported on December 25 that the government would move fresh amendments to the mining law to prevent the legislation from becoming a deal-breaker.
"The transfer of captive leases would be subject to the consideration of enforcing Performance Security, Mine Development and Production Agreement and realisation of an appropriate amount, if any, if found feasible at the time of framing terms and conditions," the Ministry said.