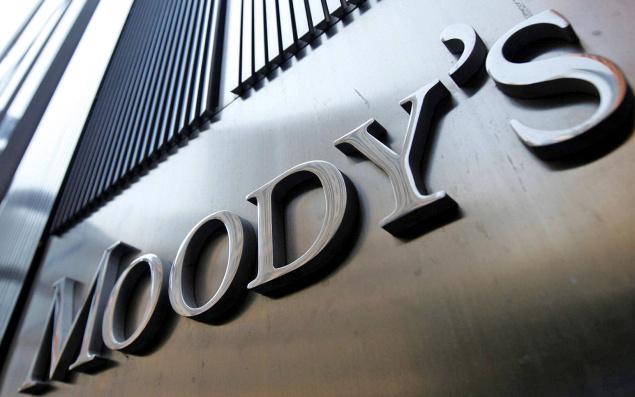 Noting that Indian authorities have "faced difficulties in implementing high profile policy changes such as the Goods & Services Tax", Global rating agency Moody's Investors Service said on Monday that whether the steps that were initiated last year—such as allowing greater Foreign Direct Investment, implementing inflation targeting and addressing banking sector constraints— have successfully created conditions for growth that will be sustainable over the next 3-4 years will have to be determined on the clues from corporate profits and inflation trends in 2016.
Earlier, in October, Moody's Analytics, the economic research and analysis unit of Moody's Corp, too had raised concerns over how it was difficult for the BJP to pass crucial reform Bills as it does not have a majority in the Upper House and also faces an obstructionist Opposition. In wake of the beef controversy, it had also said that, "In recent times, the Government also hasn't helped itself with controversial comments from various BJP members…the Government will face stiffer opposition in the Upper House as the debate turns away from economic policy."
India enters 2016 on the cusp of a cyclical growth recovery, with inflation under control and the economy benefiting from lower commodity prices but these advantages will only yield sustainable growth acceleration once Indian corporate and bank balance sheets are repaired, and if the private sector remains internationally competitive, said Moody's Investors Service Associate Managing Director Atsi Sheth in an official statement on Monday.
India would remain among the world's fastest growing major economies in 2016, but market trends this year will depend on whether inflation remains under control and corporate profits revive, it said.
ICRA, Moody's Indian affiliate, expects the growth of India's gross value added at basic prices to rise to 7.7% in 2016-17 from 7.2% in 2015-16.
It anticipates a boost in consumption in 2016 from pay revisions for government employees and pensioners, as well as a potential upturn in agriculture and therefore rural demand. But it also believes that a broad-based pick-up in investment will only unfold with a lag.
Lagged impact
"We believe that the lagged impact of reforms undertaken by the government, the pay revision for government employees and pensioners, as well as the likely cyclical upturn in agriculture and rural demand will provide a modest boost to economic activity in 2016," ICRA Senior Economist Aditi Nayar said.
However, Ms. Nayar cautioned that the pay revision for central government employees and pensioners following the Seventh Pay Commission will also pose a challenge to fiscal and inflation management.