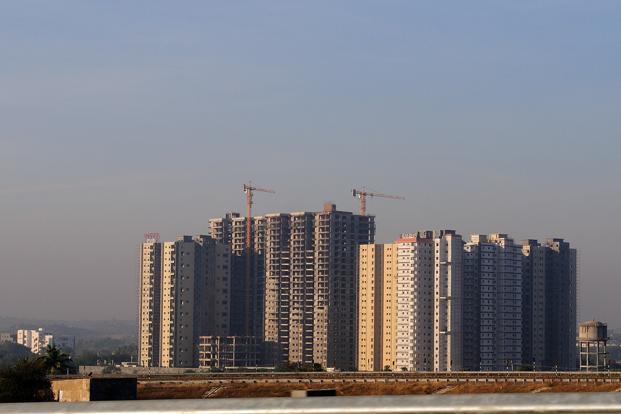 New Delhi: The environment ministry has proposed the simplification of some green norms and entirely doing away with others in a move aimed at enhancing the ease of doing business and spurring the housing-for-all programme.
Simplification of green norms is an important aspect of the ease of doing business—one of the focus areas of Prime Minister Narendra Modi's government. But critics allege the move will end up benefiting the construction industry at the cost of environmental checks.
The development is significant because India is set to witness rapid urbanisation up to 2030 and the National Democratic Alliance government has pledged housing for all by 2022.
As per Census 2011, around 377 million Indians (31% of population) live in urban areas and, according to official estimates this number is expected to touch at least 600 million by 2030. A report by Delhi-based environmental NGO Centre for Science and Environment in 2014 noted that a staggering 60% of the homes meant to be built by 2030 are yet to come up.
In the latest of a series of draft notifications on the subject, the ministry of environment, forests and climate changes (MoEFCC) proposed integrating environmental conditions with building permissions granted by local authorities under state-specific land laws.
The draft dated 29 April 2016 says that after such integration, construction projects would not require the compulsory clearances under the Environment Protection Act.
"States adopting these objective and monitorable environmental conditions in their building bye-laws and relevant laws and incorporating these conditions in the approval given for building construction making it legally enforceable shall not require a separate environmental clearance for individual buildings," the proposal says.
The ministry has sought comments from stakeholders on the draft notification within 60 days.
According to the current norms, building and construction projects with built-up area over 20,000 square metres and above require green clearances.
However, in the proposed system, three categories of buildings—5,000-20,000 sq. metres, 20,000-50,000 sq. metres and 50,000-150,000 sq. metres—are being created where standard conditions are slightly stricter for larger buildings than smaller ones.
Documents reviewed by Mint show that the urban development ministry, in consultation with the MoEFCC, brought out model building bye-laws in March which seemed to be based on content of the MoEFCC's draft notification issued a month later.
As per the documents, extensive consultations took place between the two ministries in February. A meeting between secretaries of housing and urban poverty alleviation ministry, environment ministry and urban development ministry also took place on 11 February to give final shape to the model building bye-laws.
Urban development minister M. Venkaiah Naidu wrote to then environment minister Prakash Javadekar on 15 February: "It is hoped that this will immensely help the real estate business as a landmark step in ease of doing business by ensuring the environmental concerns related to construction of buildings addressed through different stipulated conditions laid down for different sizes of buildings."
Naidu informed Javadekar that his ministry will incorporate all conditions suggested by the environment ministry in model building bye-laws following which "MoEFCC may notify the states concerned that no separate environmental clearance would be required for the buildings subject to compliance of the conditions".
Environmentalists argue that the documents prove that the environment ministry's efforts to seek public comments on the 29 April draft notification were redundant as it had already prepared the model building bye-laws with the ministry of urban development.
"The draft notification will result in no environment impact assessment of construction projects and it will also result in no project ever being rejected on environmental grounds. The statutory right of appeal before the National Green Tribunal will also no longer exist," said environmental lawyer Ritwick Dutta.
"The most important point is that the draft notification says the move is essential for affordable housing—then why is exemption being extended to multiplexes and office complexes? Also where are studies that show that houses have become expensive because of environment clearance and prices will fall because of no environmental clearances?" asked Dutta, who has also sent his objections to MoEFCC on the draft notification.
MoEFCC, however, defends the move saying the proposals will not result in taking the construction sector out of NGT's purview or the ambit of the Environment Protection Act.
"The streamlining of building permissions in the country was a consensus among the participating departments. A basic framework for streamlining the building permissions was under development by different departments in respect of their rules and notifications," MoEFCC's joint secretary M.K. Singh said in reply to a detailed questionnaire from Mint.
Public feedback will be carefully considered before any decision is taken, he added.