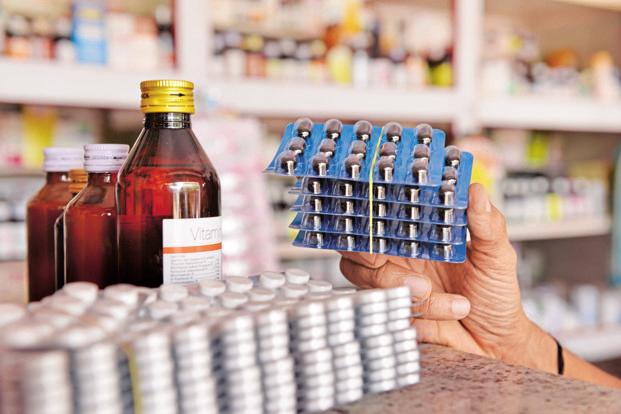 New Delhi: The government intends to set up eight mini drug-testing laboratories across major ports and airports in the country to monitor the standards of imported and exported drugs and reduce the overall time spent on quality assessment, two health ministry officials said.
Two of the eight mini labs are expected to come up at the major ports of Chennai and Navi Mumbai.
The remaining six have been planned in or around the airports in Mumbai, Delhi, Kolkata, Hyderabad, Bengaluru and Ahmedabad.
The move to improve the drug regulatory system and infrastructure facilities, however, may see delays due to inter-ministerial consultations.
The setting up of these mini labs will require personnel to staff them.
"We had approached the department of expenditure for the creation of around 900 posts for the proposal. As of now, we are still waiting for a response from the finance ministry," said one of the two officials cited above. Both officials requested anonymity.
Under the General Financial Rules, the department of expenditure can create temporary or permanent posts if and when required.
Around 420 of the 900-odd posts are regulatory in nature and the remaining deal with requirements specific to the drug-testing laboratories that have been proposed.
In August 2015, the cabinet committee on economic affairs approved a proposal to strengthen the country's drug regulatory system at an estimated cost of Rs1,750 crore.
The proposal envisaged the setting up of testing labs and a training academy for regulatory and drug-testing officials at the central and state levels. It also envisaged additional manpower for regulatory structures.
"We have also reached out to the department of revenue to negotiate the rent for setting up the drug-testing laboratories," said the second official.
As per the revenue department's rules, any set-up would involve the payment of rates as may be fixed by the customs commissioner.
"We will also need approval from the civil aviation ministry for housing some of the new mini laboratories so we are waiting for their responses to our proposal," added the second official.
The onus for the country's drug regulation rests with the Central Drugs Standard Control Organization (CDSCO).
Headed by the Drug Controller General of India (DCGI), one of the targets to expand CDSCO's capacity by 2020 is to set up 20 mini drug-testing labs at the port offices of the drug regulator.
Currently, there are seven drug-testing laboratories in the country—in Kolkata, Mumbai, Chennai, Hyderabad, Guwahati, Chandigarh and Kasauli.
"India's drug manufacturing and exports capacity is increasing rapidly; so, there is a greater need for a stronger regulatory system. However, the country also needs to ensure that the expansion of our drug regulatory framework is accompanied with increasing the technical ability of individuals involved in the process," said Muralidharan Nair, partner, life sciences, EY.