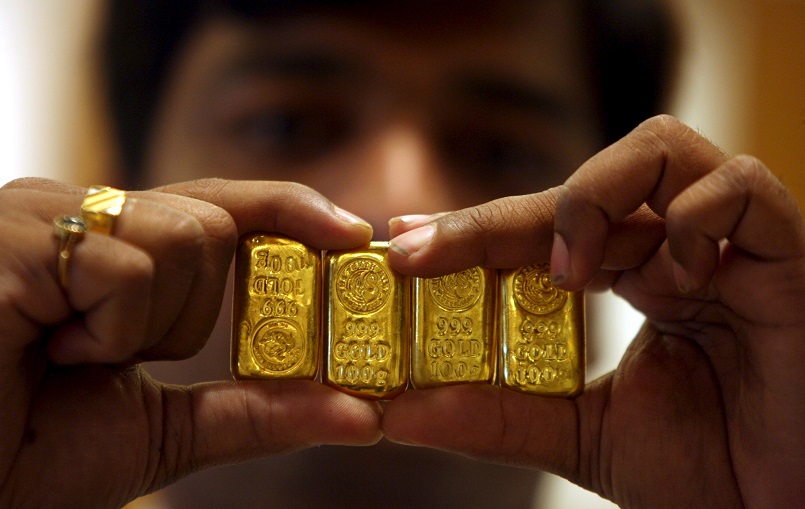 NEW DELHI: Gold Monetisation Scheme, launched by Prime Minister Narendra Modi earlier this month, has so far attracted 400 grams of gold, industry body GJEPC today said.
According to official estimates around 20,000 tonnes of gold worth over Rs 52 lakh crore is lying idle with households and temples in the country.
Gem and Jewellery Export Promotion Council's (GJEPC) northern region Chairman Anil Sankhwal said, "Under gold monetisation scheme 400 grams have been deposited so far."
Industry representatives today met Economic Affairs Secretary Shaktikanta Das and discussed ways for opening more centres for gold testing.
"If the 13,000 BIS-certified jewellers are allowed to act as collection agents, then I am hopeful that the scheme will take off in a good way," Sankhwal said.
Apart from gems and jewellery industry, the meeting was also attended by representatives from the Reserve Bank, Bureau of Indian Standards (BIS), MMTC and private banks.
Vice Chairman Export Promotion Council for EOUs & SEZs and CEO P P Jewellers Rahul Gupta said: "We requested Finance Ministry to allow jewellers registered with BIS to act as collection point for gold."
At present, there are 3.5 lakh jewellers in the country, of which 13,000 are BIS-certified. Now the Finance Ministry in principle have agreed to make them eligible as testing centres.
According to a ministry official, 55 gold purity testing centres would come up by December, up from 29, at present. Also number of gold refinery would go up to 20, up from four at present.
Sankhwal said Economic Affairs Secretary has asked BIS to fasten the process of registration of jewellers as collection agents and give out the licences within 15 days.
Under Gold Monetisation Scheme, launched on November 5, banks were authorised to collect gold for up to 15 years to auction them off or lend to jewellers from time to time. Depositors will earn up to 2.50 per cent interest per annum, a rate lower than bank deposits.
As far as the scheme is concerned, earnings are exempt from capital gains tax, wealth tax and income tax.
There will be no capital gains tax on the appreciation in the value of gold deposited or on the interest made from it.
The designated banks will accept gold deposits under the Short Term (1-3 years) Bank Deposit as well as Medium (5-7 years) and Long (12-15 years) Term Government Deposit Schemes.
The designated banks may sell or lend the gold accepted under the short-term bank deposit to MMTC for minting India Gold Coins and to jewellers, or sell it to other designated banks participating in the scheme.
To meet the growing domestic demand, India imports about 800-1,000 tonnes of gold annually.