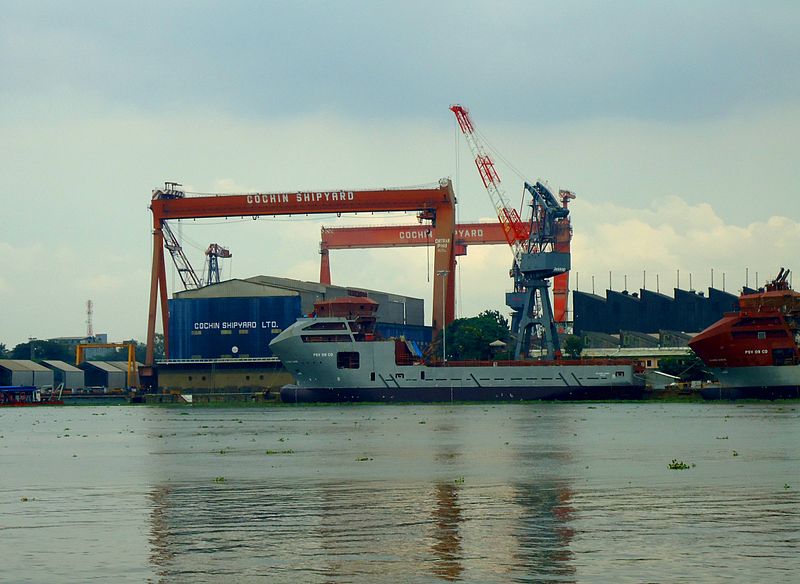 NEW DELHI: As a new year beckons, the government plans to weed out several archaic rules, some of which are over 100 years old, relating to shipping sector and also harness inland waterways, lighthouses and islands as new growth drivers of the Indian economy.
Terming the revamp of shipping sector as a high-priority agenda for 2016, Union minister for shipping Nitin Gadkari said the new ship building policy will also give a major boost to the government's "Make In India" initiative while the country's vast coastline will see major development projects.
Ship building has a huge employment multiplier and the new comprehensive policy, which has been approved by the Cabinet, will generate manufacturing-led employment, he added.
"We have scrapped about 20 archaic laws which had no relevance today and would weed out more such obsolete provisions," Gadkari told PTI.
The industry has for long been complaining some 'biased' taxation and operational issues that have been hurting the interest of Indian shipping companies, including for import of goods and purchase of ships.
"We are re-looking at most of our Acts some of which are more than 100 years old and we expect that in the next six months we should be able to revamp Acts like Major Ports Act, Merchant Shipping Act, doing away with TAMP (Tariff Authority for Major Ports) and so on," Shipping Secretary Rajive Kumar said.
The step will be a welcome breath for Indian shipowners who view the age-old laws as a hindrance to sector's growth.
To promote "ease of doing business", the Shipping Ministry recently decided to weed out 13 archaic rules under the Merchant Shipping Act.
The government this month approved a proposal for financial assistance of 20 per cent for ships built in the country, while providing for a budgetary support of Rs 4,000 crore.
Gadkari said the government is also planning to set up two new ports — one in Maharashtra and the second in Tamil Nadu — in addition to already approved Sagar port in West Bengal and work on these ports would begin by March.
Also on anvil is a central legislation to declare 106 additional inland waterways as national waterways. Currently there are only five national waterways in the country.
"Converting rivers across the country into waterways will usher in unexpected economic growth for the country," the Minister said.
Inland water transport is considered very cost-effective as far as fuel efficiency is concerned, Gadkari said, while adding these waterways can help India join the "league of European nations whose economy thrive due to their waterways."
Quoting a World Bank study, Gadkari said one litre of fuel can move 105 tonne per km by inland water transport whereas the same amount of fuel can move only 85 tonne/km by rail and 24 tonne/km by road.
The government is focusing on waterways as transport through rivers is much cheaper and costs barely 30-40 paise per km in comparison to Re 1 through railways and Rs 1.5 through roads, he added.
Also on the Minister's radar is the development of India's lighthouses and islands.
Enthused by a higher tourist footfall at historic lighthouses of Mahabalipuram and Cannanore, an ambitious plan has been drawn to unlock their rich history and heritage.